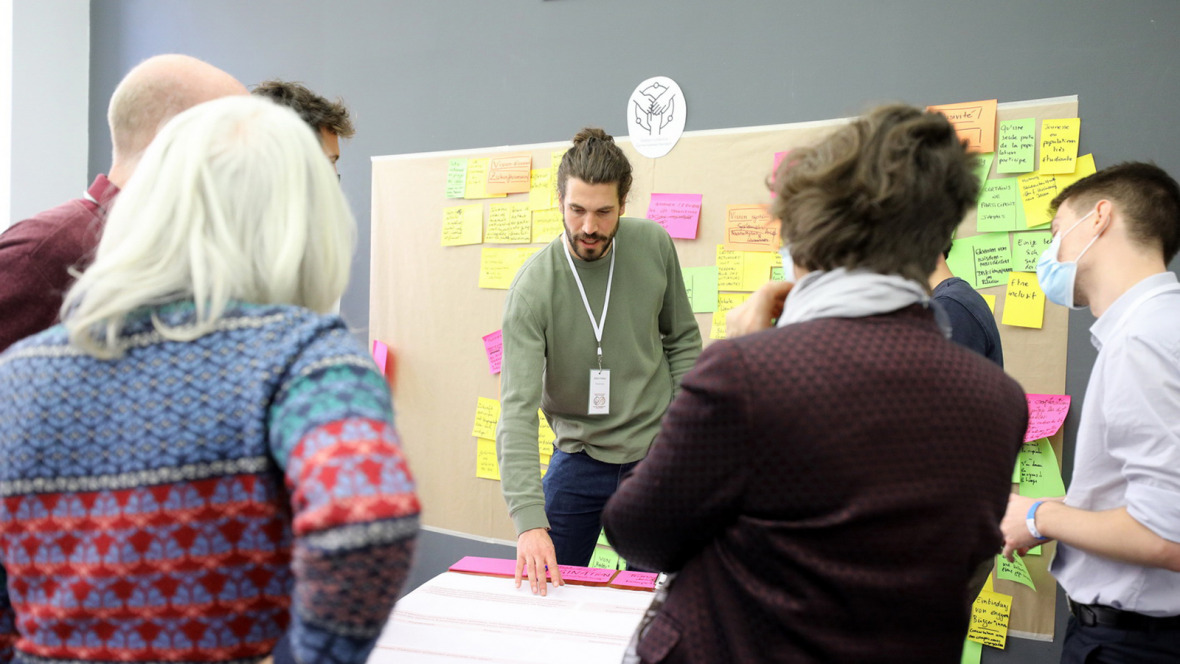 Headline: Franco-German Forum for the Future
The Franco-German Forum for the Future was established by the Treaty of Aachen, signed by President Emmanuel Macron and Chancellor Angela Merkel in January 2019.
Aiming to promote the transformation processes taking place in France and Germany, the Forum for the Future conducts research with local and regional initiatives that address such processes. These initiatives bring together actors from different sectors who are committed to the social, economic and environmental structural transformation of their region.
The Forum for the Future links its research with cross-border peer dialogue between local and regional initiatives as well as other actors and experts to improve our understanding of processes of societal transformation as well as our collective capacity to steer them towards a sustainable future.
Based on the knowledge and experience gained from joint activities with local and regional actors, the Forum for the Future, with the support of experts from civil society, the public administration and academia, develops recommendations for national policy. These recommendations are presented to the Franco-German Ministerial Council and the Franco-German Parliamentary Assembly annually.
The Forum for the Future works in theme cycles, issuing policy recommendations on a theme related to the UN 2030 Agenda for Sustainable Development and its 17 Sustainable Development Goals (SDGs) every 12 to 18 months. The Forum uses a bottom-up approach in its activities.