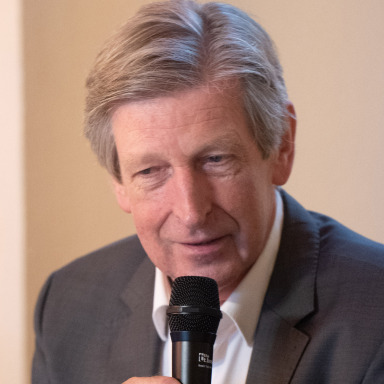 Prof. Dr. Frank Baasner
Co-Director German-French Forum for the Future
E-Mail

frank

[dot]

baasner [at] rifs-potsdam

[dot]

de
RIFS Projects
zum Blog
Frank Baasner (born 1957) is Professor at the University of Mannheim and since 2002 director of the Deutsch-Französisches Institut (dfi) in Ludwigsburg. In April 2022, he assumed the role of co-director of the Franco-German Forum for the Future.
Following studies in Germany, Italy, Spain and France he was appointed professor for romance literatures and languages at the University of Erlangen in 1992 and University of Mannhein in 1995. His areas of speciality are cultural history in France, Italy and Spain and comparative cultural studies. He has been visiting professor at the Universities of Valencia, Salzburg and Linköping. In 2003 he became a regular member of the Academy of Sciences and Humanities in Mainz.
Since 1995 he has been active as an intercultural adviser for well-known French and German companies involved in cross-border cooperation.