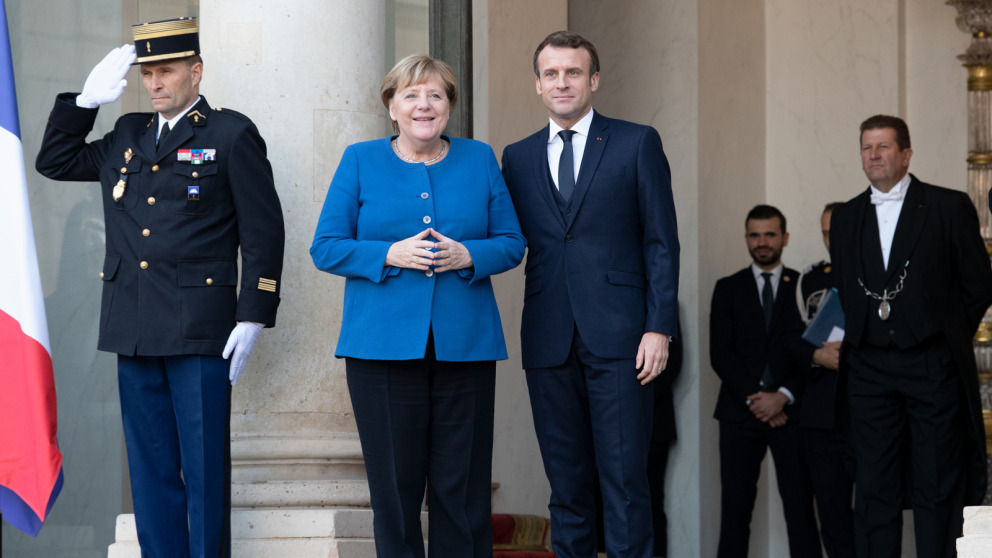 Headline: Franco-German Forum for the Future
Duration:

to
The Forum for the Future brings together representatives from civil society, science, and policymaking to improve our understanding of processes of societal transformation as well as our collective capacity to steer them towards a sustainable future. It creates spaces for dialogue between innovative local and regional initiatives in both countries
The French and German governments have established a joint Secretariat to lead the Forum's work. The French Co-Secretary is Gilles de Margerie, Commissioner-General of the government institute France Stratégie. Patrizia Nanz, former Scientific Director at the IASS, founded the German Secretariat in 2020 and handed over the office to the new German Co-Secretary, Frank Baasner, Director of the Deutsch-Französisches Institute, in April 2022. The joint Secretariat is advised by a Steering Committee, which is presided by the French State Minister in charge of European Affairs, and by the state secretary in the Federal Ministry of Education and Research. It comprises 16 members, including members of parliament and representatives from civil society, the economy, and science.
Every 12 to 18 months, the Forum issues policy recommendations on a theme related to the UN 2030 Agenda for Sustainable Development and its 17 Sustainable Development Goals (SDGs). These recommendations are submitted to the Franco-German Ministerial Council and the Franco-German Parliamentary Assembly.
Grounding visions of the future in local and regional innovations
The visions and policy recommendations are developed in close cooperation with local and regional initiatives in France and Germany that work to steer major social, economic, ecological or technological transitions in their region. Researchers from the Forum for the Future observe these project partners, engage in dialogue, and conduct action research to gain insights into the perspectives and approaches applied by these initiatives. Their findings are analyzed by the team at the Secretariat and disseminated to policymakers. This work is complemented by peer dialogues among the participating initiatives as well as transdisciplinary workshops organized by the Secretariat, at which experts and political decision-makers can learn about the experiences, perspectives and proposals of French and German practitioners.
Developing policy recommendations for the French and German governments together
The development of the policy recommendations takes place in an open, collaborative "bottom-up" process. In this process, the so-called "resonance room" comprises 40 temporary members - equally divided between France and Germany. The resonance room meets over several working meetings and months. It is newly staffed for each thematic cycle. The addressees of the final recommendations for action are the Franco-German Council of Ministers and the Franco-German Parliamentary Assembly.
Contact: For German-French institutions: Lale Eckardt For local initiatives: Adam Naber For media representatives: Lucie Wack
More information: