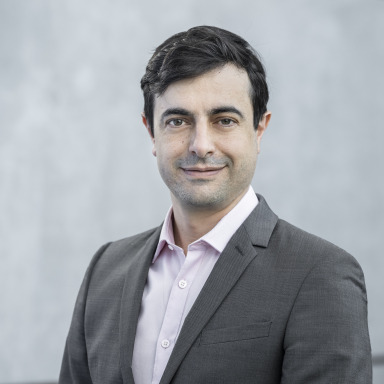 Dr. Germán Bersalli
Research Associate
© IASS/Marco Urban
E-Mail

german

[dot]

bersalli [at] rifs-potsdam

[dot]

de
zum Blog
Germán Bersalli is a researcher at the Energy Transitions and Public Policy group at RIFS. Since May 2023, he has been the scientific leader for the project "Measuring Progress in the Energy Transition from a Systemic Change Perspective." His research resides at the dynamic intersection of ecological economics, political science, and transition studies, with a central focus on policies that drive transformative change toward a zero-carbon economic system.
Germán's current research encompasses the following domains:
Crises and Structural Change: Investigating the extent to which economic crises can act as catalysts for institutional, economic, and policy shifts, influencing the trajectory and speed of energy transitions and decarbonisation.
Policy Mixes for Net-Zero Transitions: Delving into the design and assessment of climate and energy policy instruments and strategies that facilitate the elimination of fossil fuels consumption while phasing-in low-carbon technologies, particularly within the Global South.
Novel Approaches to Progress Assessment in Net-Zero Transitions: Exploring innovative methodologies to measure advancements in climate transitions from a systemic perspective.
Geopolitics and Sustainability of Critical Raw Materials for EU Climate Transition: Analysing the geopolitics and sustainability considerations concerning essential raw materials integral to the European Union's climate transition.
Germán holds a PhD in Economics from the University of Grenoble Alpes in France. He has taught university courses, including Renewable Energy Policy, Energy and Sustainability, and Climate Policy in the Global South. In addition to his academic endeavours, he has counselled governments and international NGOs on economic development, energy and climate policy matters. Previously, he worked at the GAEL research centre (France), Argentinean National Bank and studied at the universities National of Entre Rios (Argentina), and Federal do Parana (Brazil).