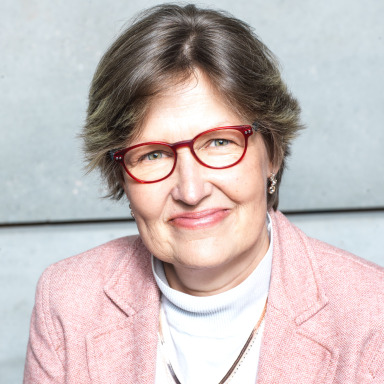 Prof. Dr. Doris Fuchs
Scientific Director
E-Mail

doris

[dot]

fuchs [at] rifs-potsdam

[dot]

de
Doris Fuchs took up her position as Director at the Research Institute for Sustainability - Helmholtz Centre Potsdam (RIFS) on 1 October 2023, forming a dual leadership team with atmospheric scientist and long-time Director Mark Lawrence. As a political scientist, Doris Fuchs aims to strengthen the institute's transdisciplinary research profile and expand its scope to include research on the political economy of sustainable consumption.
Doris Fuchs is Professor of Sustainable Development at the University of Münster and also the spokesperson of the University's Centre for Interdisciplinary Sustainability Research (ZIN). Her research includes questions on the relationship between democracy and sustainability, sustainable consumption, and transnational sustainability governance.
Doris Fuchs studied politics and economics in the United States and received her doctorate from Claremont Graduate University in California in 1997. During her career she has held positions at the University of Michigan, Ann Arbor, Louisiana State University, Baton Rouge, Ludwig-Maximilians-Universität (LMU) in Munich, the Leipzig Graduate School of Management, and the University of Stuttgart.