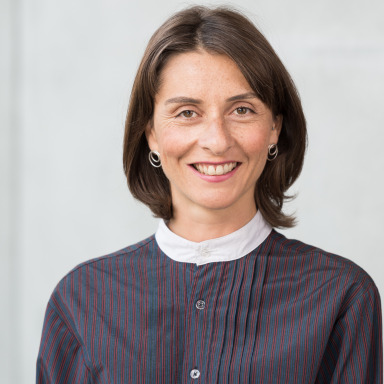 Mariam Maglakelidze
Affiliate Scholar (Alumni)
Mariam has a Ph.D. in Pulmonology from Tbilisi State Medical University and Masters degree in International Health from Charité - Universitätsmedizin Berlin. Her primary interests in public health are non-communicable diseases, namely chronic respiratory diseases and their risk factors. Her research record covers studies on the topics of anticholinergic drugs for exacerbations of Chronic Obstructive Pulmonary Disease (COPD), as well as on COPD prevalence and management, and on tobacco use. She first joined IASS for a three month fellowship in 2016, as a fellow in the group "Air quality in the Context of Global Change". Her literature review on NO2 effects on health, resulted in a study, which she is currently carrying out, examining NO2's association with respiratory hospital admissions in Berlin; the study is a joint project with Charité - Universitätsmedizin Berlin.
Before joining IASS as a senior fellow, Mariam worked as a Consultant on Environmental Health for the National Center for Disease Control and Public Health of Georgia. She was involved in preparation of policy documents and elaborated Heat Waves Action Plan for Tbilisi and for Batumi; she also took part in elaboration of National Environmental Health Action Plan (NEHAP).
She has 10 years of working experience with UN agencies and high level policy makers; she is Georgia country representative for Global Alliance against Respiratory Diseases (GARD). In addition Mariam has written proposals resulting in public health projects on addressing smoking dependence and smoking cessation promotion, as well as projects on awareness on cancer prevention. Throughout her work on fundraising projects she has managed to raise about 250 000 euros through charity events and awareness raising initiatives. Mariam is a Mayo Clinic certified tobacco treatment specialist and a member of Georgian Respiratory Association.