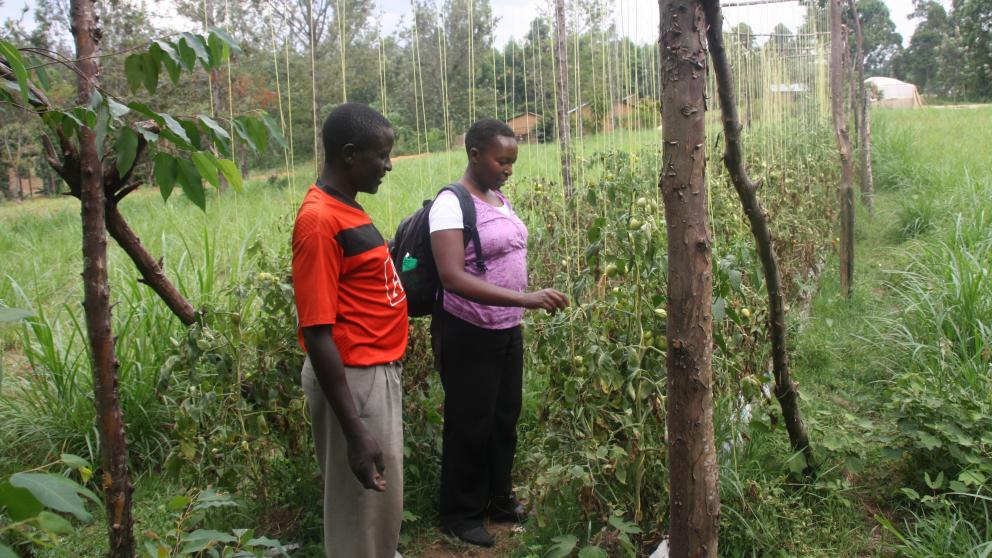 Headline: Soil Protection and Rehabilitation for Food Security
Duration:

to
Millions of hectares of fertile land are destroyed annually worldwide as a result of bad farming practices and overcultivation. Periods of drought or torrential rains, which have been exacerbated by climate change, are accelerating this development in some parts of the world. Small farmers in developing countries who depend on fertile soils for their livelihoods are hardest hit. But it's in these countries in particular that many factors impede the transition to a form of agriculture that conserves resources. The project investigates how small farmers can be supported in their efforts to cultivate their land more sustainably. The focus of IASS research in this area is on the following five countries: Benin, Burkina Faso, Ethiopia, Kenya and India.
Removing the barriers to sustainable land management
Limited access to markets, a lack of finances, insecure land tenure, and insufficient agricultural services – the factors that militate against the uptake of sustainable land management techniques in developing countries are well known. But how can they be reduced and overcome at local level? To answer that question, researchers work closely with decision-makers and agricultural practitioners. Above all, smallholders and their agricultural advisors are consulted.
Supporting a mutual learning process
A process of mutual learning aims to find solutions that are in tune with the needs and circumstances of local farmers. With this in mind, participatory research agendas will be developed and implemented in all five countries. The project seeks to remove some of the barriers to sustainable land management in order to protect land resources and guarantee the food security of rural populations.
Special Initiative "ONEWORLD without Hunger"
This IASS research project is being undertaken in parallel to the GIZ (German Agency for International Development) programme of the same name. Both contribute to the Special Initiative "ONEWORLD without Hunger" of the Federal Ministry for Economic Cooperation and Development (BMZ). The results of the programme will be presented in a flagship publication for policymakers and the wider public.