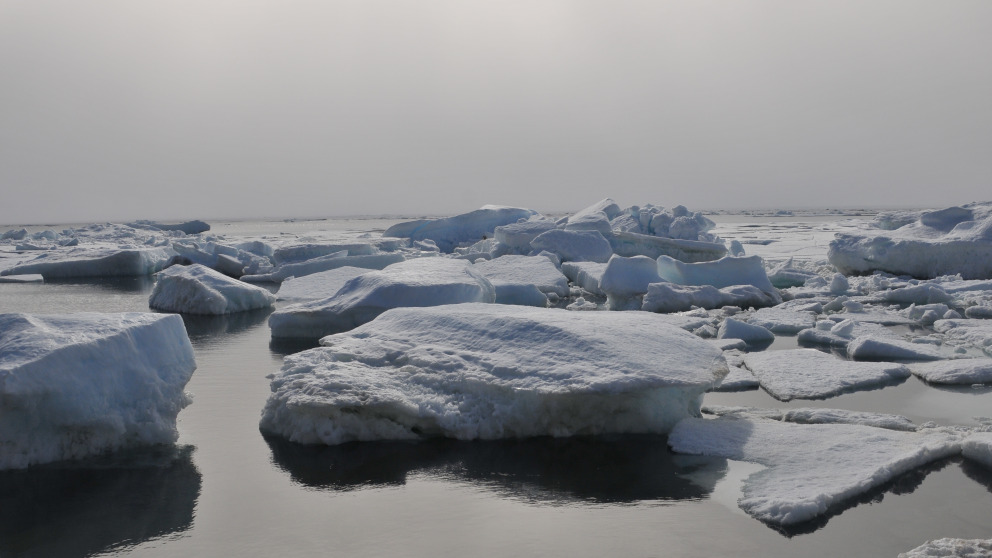 Headline: Marine Conservation in the Arctic
Duration:

to
The extent of Arctic sea ice has been declining significantly for decades. The melting of the ice is creating new opportunities for exploitation as well as new threats to the fragile marine environment in the Arctic. Activities such as oil and gas exploration, fishing, shipping and tourism are expected to increase in many parts of the Arctic.
Some coastal states in the Arctic have already introduced area-based management tools such as marine protected areas in the Arctic. In view of the increasing economic activities, an expansion of existing protection measures is essential to ensure the conservation and sustainable use of the Arctic marine environment.
Balancing protection and use of Arctic marine resources
Within the framework of the research project, which is conducted by the IASS research groups "Arctic Governance" and "Oceans Governance", the IASS, together with the project partner Ecologic Institute, is preparing targeted case studies and analyses. Among other things, the case studies will examine the use of Arctic marine resources and the introduction of area-based management tools. The aim of the analyses is to gain a better understanding of the challenges and opportunities related to marine nature conservation in the Arctic and to identify best practice examples.
Towards a sustainable Arctic future
The analyses and recommendations of the project are available to the project partner WWF Germany, which can contribute the results to ongoing discussions, such as in the framework of the Arctic Dialogue in Germany and nature conservation relevant working groups of the Arctic Council.