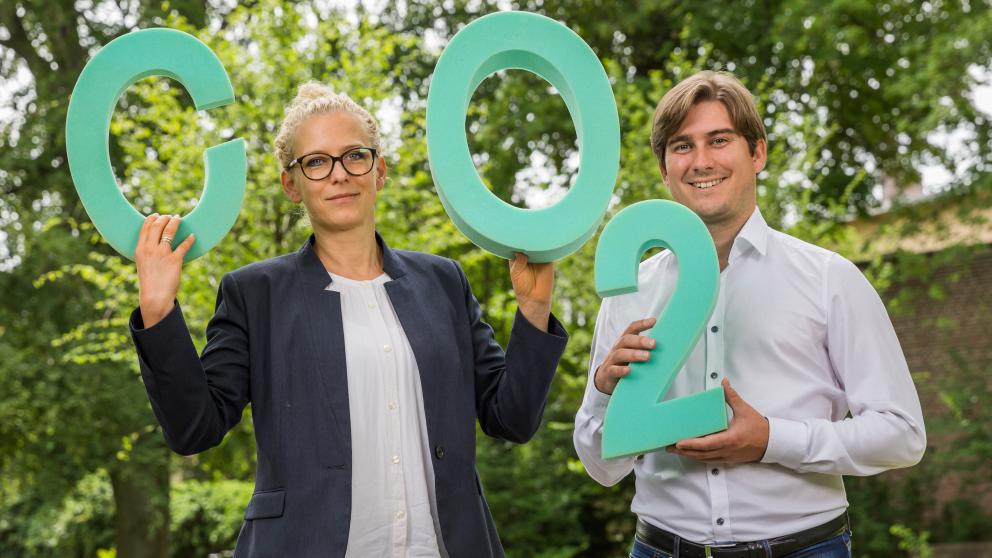 Headline: CO2 Plus - Broadening the Raw Material Base through the Utilisation of CO2
Duration:

to
Carbon dioxide (CO2) has a bad reputation. In the public perception, this gas is synonymous with climate change. An alternative use of CO2 as a source of carbon - for example in the chemical industry and in fuel production or energy storage systems - is often very complicated, but it is now technically possible and makes increasing ecological sense. However, these options are rarely discussed. Among other things, this project seeks to lead an open debate on applying Carbon Capture and Utilisation (CCU) technologies that involves various interest groups.
Advancing dialogue on CO2 as feedstock
Based on scientific findings, with this project the IASS is developing a wide range of communication tools and dialogue formats for different target groups. A web-based information platform and an animated short film serve to inform the general public about this topic. To stimulate debate on this issue in the classroom, researchers are also developing materials for pupils of all ages. Policy experts and representatives of NGOs and industry can exchange views in discussion forums and an expert workshop.
Societal discussion of new technologies
In the course of our work, we aim to identify perceived and scientifically measurable factors that hinder or encourage acceptance for utilising CO2. At the same time, the project will show by example how a broad societal debate on new technologies can be initiated. There are thematic links to other IASS projects, including Pathways to Effective, Efficient, Resilient and Fair Transformations of the Energy System; Implementing the Paris Agreement - Overcoming Barriers and Identifying Drivers for Effective Climate Governance; Climate Engineering in Science, Society and Politics; and Digitalisation and Impacts on Sustainability.
How can CO2 be utilised?