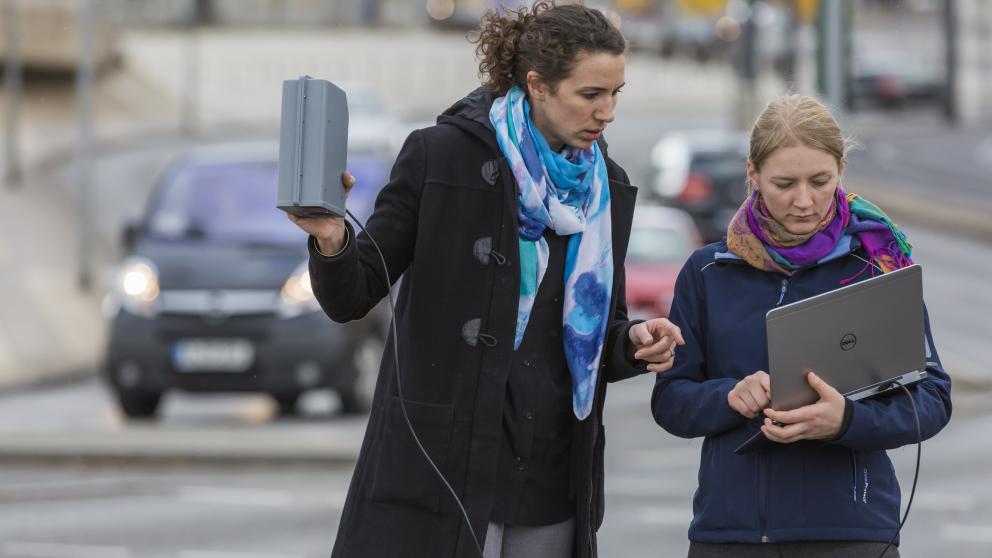 Headline: Climate Change and Air Pollution: Research Needs and Pathways to Policy Implementation
Duration:

to
By avoiding air travel, eating less meat, and choosing to walk or cycle rather than driving, we can all do our part to improve the quality of the air that we breathe and to protect the climate. Individual action and critical thinking are as crucial to efforts to curb climate change and improve air quality as the work of policymakers and scientists. Working at the science-policy-society interface, "Climate Change and Air Quality: Research Needs and Pathways to Policy Implementation" conducts research in support of transformations towards a sustainable future.
Strengthening coordination between science and policymakers
The project's research activities focus on a range of issues relating to air quality in urban areas. Exploring the connection between air pollution and climate change, this research supports the development of an integrated approach to policymaking on climate change mitigation and air quality. The project also seeks to foster greater awareness of these issues by establishing dialogues between policymakers, civil society and the scientific community, and through various outreach activities, including presentations and discussions, exhibitions, and citizen science initiatives.
Understanding public perceptions of air pollution
The research team uses innovative methods to measure emissions and raise awareness of urban air pollution among policymakers and the public. Focussing on the relationship between awareness and action, these activities explore public perceptions of air pollution and consider how these perceptions shape action on air quality at the individual level. These insights will enable researchers to gauge the feasibility of specific sustainable urban planning measures to reduce emissions of air pollutants. The findings of this research will be communicated in scientific papers, conference presentations, and RIFS publications.