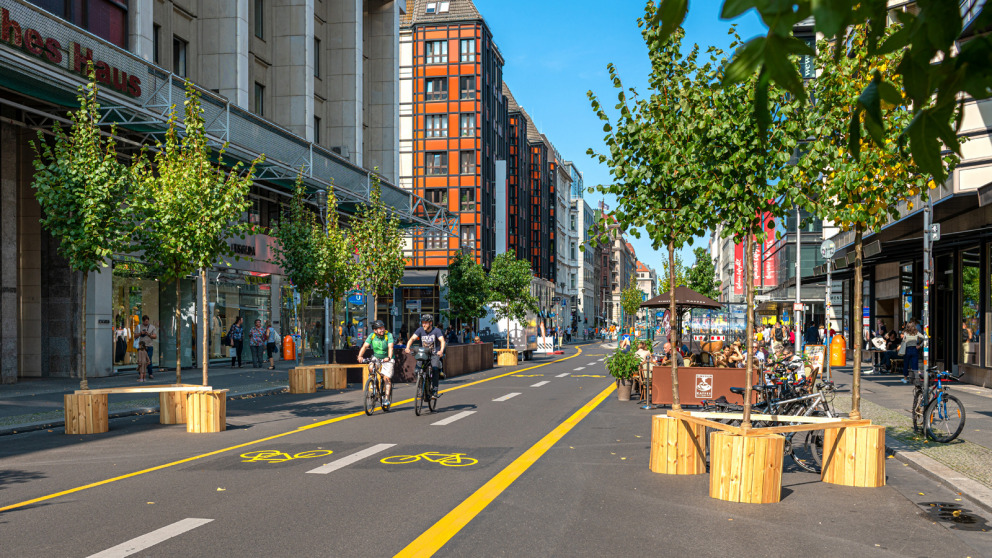 Headline: Berlin Citizens' Assembly on Climate Change
Duration:

to
Berlin aims to become climate-neutral by 2050. The transformation processes this entails will affect almost all areas of life, making the wide involvement of civil society essential. With the Berlin Citizens' Assembly on Climate Change, the Senate Department for the Environment, Transport and Climate Protection hopes to incorporate various perspectives from Berlin's inhabitants. The IASS is accompanying the Citizens' Assembly together with the nexus institute and the group "Klima-Mitbestimmung JETZT".
In the Citizens' Assembly, randomly selected Berlin citizens come together to jointly discuss and develop measures and ideas for achieving Berlin's climate goals. The Assembly will contribute to the revision of the Berlin Energy and Climate Protection Programme (BEK), due in 2021/2022. The BEK was developed based on the Feasibility Study Climate-Neutral Berlin and encompasses about 100 concrete measures and strategies to obtain the goals.
This dialogue is about including Berlin citizens in the (climate) policymaking process. It aims to tackle the gap that exists between the demands of science and the acceptance of the population regarding the BEK. The Berlin Citizens' Assembly also targets marginalised groups that have rarely taken part in participation processes to ensure that it is as representative as possible of the Berlin population.
The process was commissioned by the Berlin Senate Department for the Environment, Transport and Climate Protection and is to be concluded by mid-2022.