Headline: Brazil: Strengthening Resilience in Times of Crisis
Brazil is facing considerable social and environmental challenges. A group of researchers at RIFS is casting a spotlight on sustainable development and democratic change.
With 200 million citizens of diverse ethnicities, Brazil is the largest and most populous nation in Latin America. Brazil is also home to most of the world's largest rainforest: the Amazon. The Brazilian economy is the ninth-largest in the world but has languished in recent years and the country's future appears increasingly uncertain. Despite the size of its economy, Brazil remains one of the most unequal countries on the planet (World Bank, 2020).
Not that long ago Brazil was an influential player in the international environmental landscape but its positive image has been called into question in the past years (Amaral, 2020). Over the last decade, many Brazilian institutions suffered setbacks as a result of political instability and changes in the country's social-environmental agenda. During this time, Brazil has faced multiple challenges, including skyrocketing deforestation, mining disasters, biodiversity loss, and more. The specific characteristics of the Brazilian case make it an important focus of study and offer opportunities for debates addressing challenges faced by countries and communities around the world.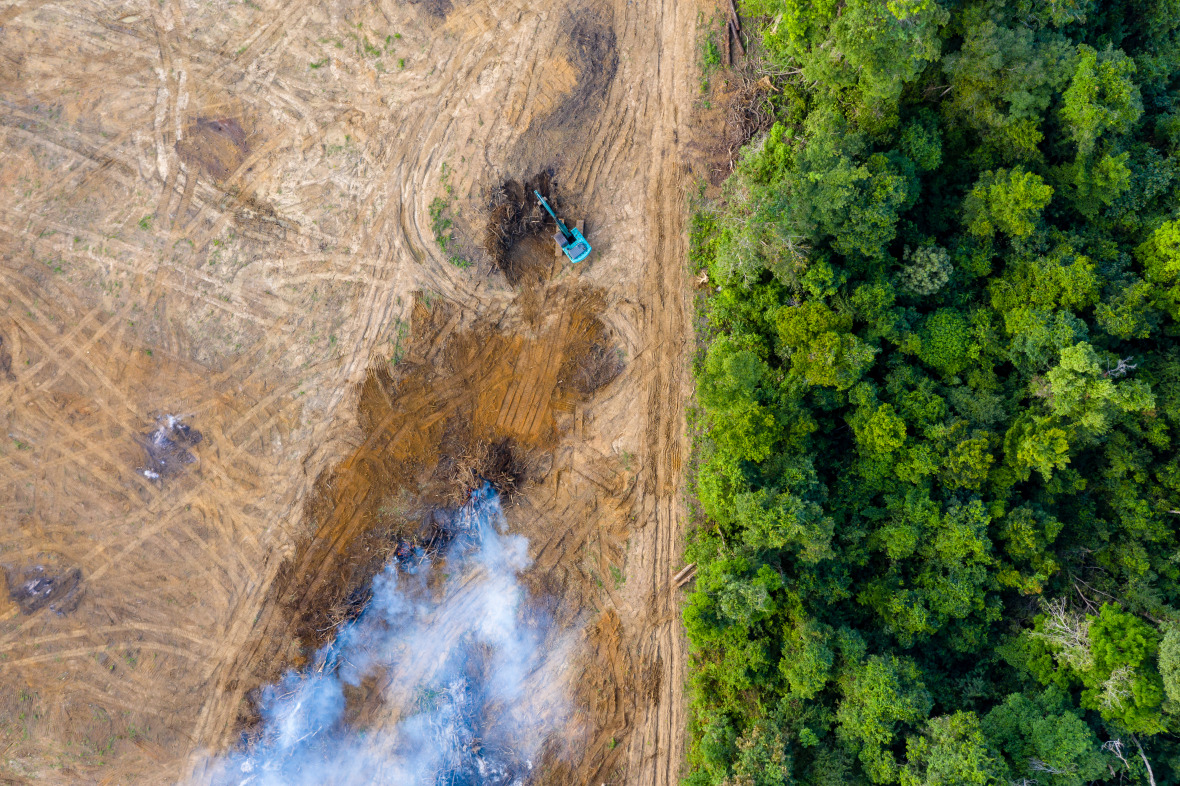 A group of researchers at RIFS is casting a spotlight on sustainable development and democratic change in Brazil. The group "Brazil in Focus" serves as a space at RIFS for dialogue relating to contemporary issues affecting Brazilian society and Brazil's role in the world, with the goal of proposing new models of sustainable transformation. The researchers share the view that the current political situation in Brazil requires the input of society to support the development of socio-environmental solutions. Reflecting the diverse research agendas of its members, "Brazil in Focus" explores challenges around the implementation of sustainable transitions in Brazil from a holistic perspective and reflects critically on the future of development and global cooperation. Drawing on different fields of expertise within the group and across RIFS, "Brazil in Focus" aims to offer new insights into the socio-political transformations unfolding in Brazil during a period of heightened global upheaval.
For further information please contact the group at: brazil [at] iass-potsdam [dot] de
Portfolio – CVs
Maria Cecília de Oliveira: holds a PhD in international relations from the Catholic University of Sao Paulo and her research areas are democracy, governmentality, development, climate, security and critical studies. At the IASS she leads a research project for climate studies in the Amazon region and the research group Democratic Re-Configurations of Sustainability Transformations.
Bernardo Jurema: Political scientist from Recife, Brazil. He joined the IASS in February 2021 as a research associate with the project "Democratic (Re-)Configurations of Sustainability Transformations" (DERE). He holds a Master's degree from London School of Economics and Political Science (LSE) and is currently completing his PhD thesis on US foreign policy towards Guatemala at Freie Universität Berlin. Bernado was a research associate with Freie Universität Berlin for four years and previously worked for the International Crisis Group in Guatemala for two years. His main research interests are: US foreign policy; critical security studies; transdisciplinary research; democratic theory; postcolonial studies; climate change; social movements.
Giovanni Mascarenhas: Lawyer and researcher focused on environmental and climate issues. Fellow of the International Climate Protection Program of the Alexander von Humboldt Foundation (Germany) working at the Research Institute For Sustainability (RIFS/GFZ-Potsdam). Master in Agrarian Law from the Federal University of Goiás and Bachelor of Law from the Federal University of Goiás (2018). Specializing in the materiality of ESG Factors at the University of Pennsylvania.