Headline:

A New Approach for International Environmental Law: Louis Kotzé is Klaus Töpfer Sustainability Fellow for 2022
The current geological epoch is defined by impacts of human activities on the environment. The problems related to these effects are not adequately addressed by international environmental law. As Klaus Töpfer Sustainability Fellow for 2022 at the IASS, Louis Kotzé, South African scholar of international environmental law, will develop innovative concepts that can underpin new legal norms to protect the entire Earth system.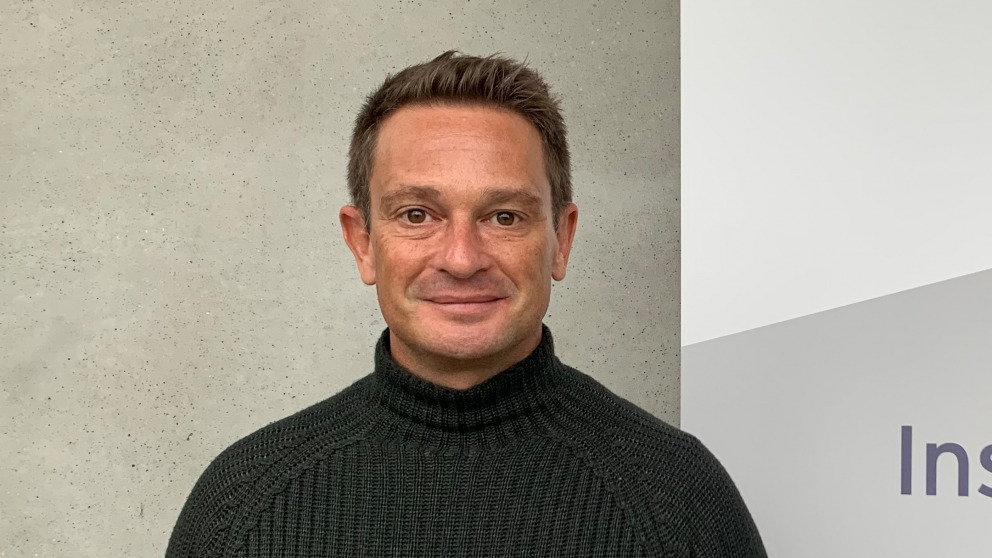 "If you look at current international environmental law norms, you will see that they were designed for the purpose of the Holocene epoch, which was a more stable stage in Earth's geological history. We are at a point where we need to ask ourselves, to what extent do they help with the ecological state we are in?" says Kotzé. He argues that international environmental law is too fragmented, and that it compartmentalises environmental issues. An example: Not long ago, biofuels were seen as a solution for climate-friendly mobility. But for the cultivation of palm oil and sugar cane, large areas of rainforest are being destroyed – causing long-term damage and solving neither the problem of climate change, nor deforestation.
A New Legal Paradigm for the Anthropocene
Louis Kotzé, 44-year-old Professor of Law at North-West University in Potchefstroom, South Africa, wants to rethink international environmental law. He intends to link his work at the IASS with results from a recent EU research project in which he examined the shortcomings of international environmental law. His goal is to develop law and governance concepts that consider the Earth system in the context of all of its interdependencies and complexity.
Kotzé sees the IASS's focus on transdisciplinary work with different stakeholders as particularly enriching. "Any effort to formulate a new legal paradigm for the Anthropocene in a legitimate and fully informed way will very deliberately have to build bridges between, consult with, and incorporate the experiences, expertise and inputs from multiple disciplines and various political, scientific and societal stakeholders," he stresses. Correspondingly, one of the first items on his to-do list at the institute is to have conversations with researchers about their science for society and broader policy and governance work and networks.
Exchange with Scientists, Policymakers and Civil Society
Louis Kotzé looks forward to exchanges with representatives from science, politics and civil society on the shortcomings of international environmental law: "We need laws that are more ambitious, that are not anthropocentric. The Anthropocene teaches us that we are vulnerable and not masters of the universe, but rather a very small part of a vulnerable living order that consists of humans and non-humans." An ambitious Earth system-oriented legal framework is the most effective way to maintain the balance of this order.
On 27 January, at 5 p.m., Louis Kotzé will hold the opening lecture of the IASS Focal Topic Year on "Justice in Sustainability", in which he will discuss the recent ground-breaking ruling of the German Constitutional Court in Karlsruhe on climate law. For more information and registration, see https://www.iass-potsdam.de/en/events/neubauer-et-al-versus-germany-pla…
More information:
Neubauer et al. versus Germany: Planetary Climate Litigation for the Anthropocene?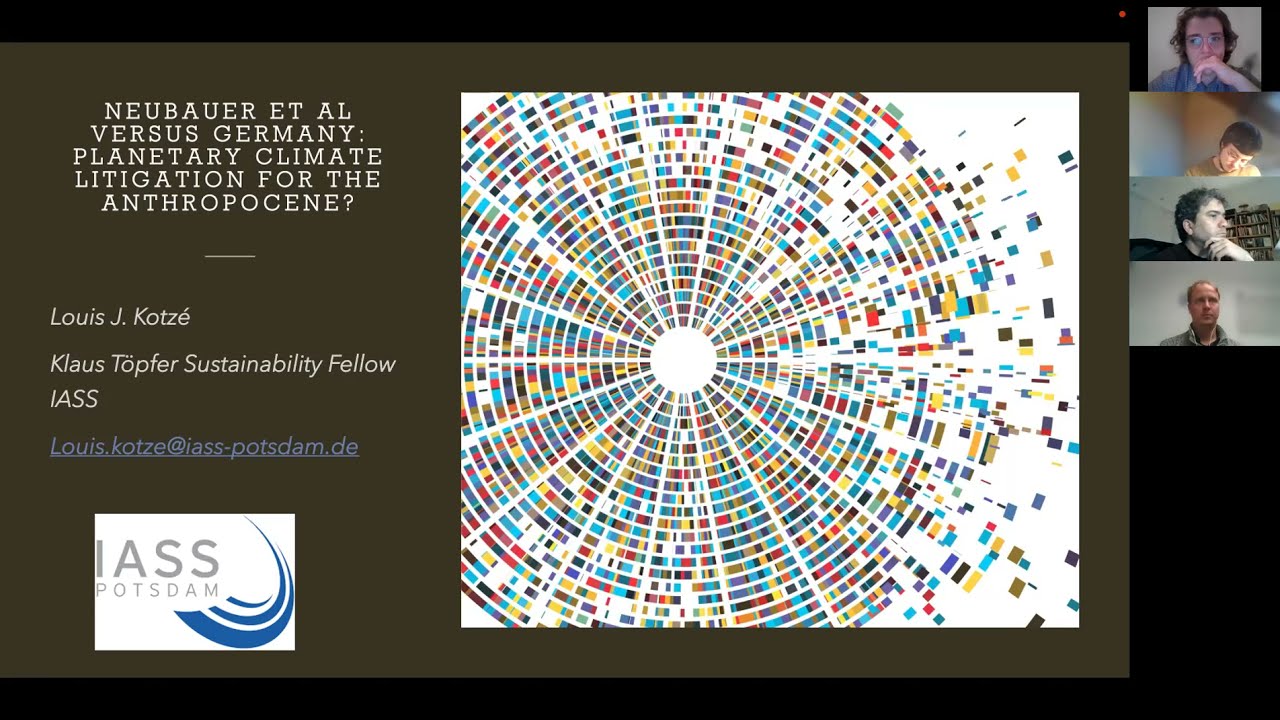 Tags: