Headline:

Mark Lawrence Appointed to German Council for Sustainable Development
Chancellor Olaf Scholz has convened the new German Council for Sustainable Development (RNE). RIFS Scientific Director Mark Lawrence will serve a three-year term on the council. At the inaugural meeting held at the Federal Chancellery on 15 February 2023, the members unanimously elected Reiner Hoffmann, the former president of the German Trade Union Confederation (DGB), to chair the council.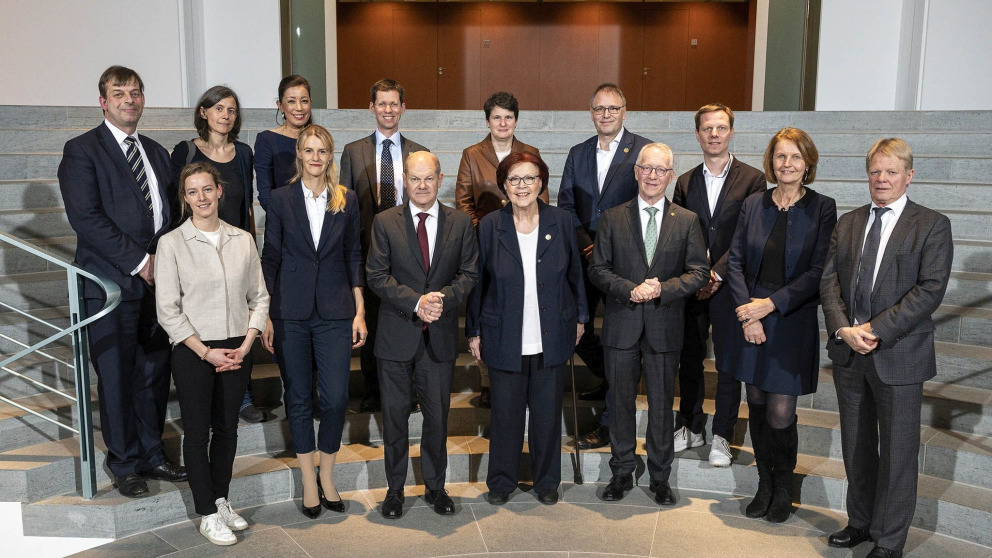 Mark Lawrence: "The German Sustainable Development Strategy is a powerful instrument that facilitates inter-ministerial collaboration to develop sustainable solutions for the crises of our time. I want to promote the strategy, make it more widely known, and cooperate with many others to achieve its goals." In particular, Lawrence wants to see science play a greater role in the development of sustainability policy and would like to strengthen the contribution of transdisciplinary and transformative research to the council's work. "Sustainability requires the interaction of different forms of knowledge," he explained.
The new chair of the council, Reiner Hoffmann, said on the day of the meeting: "We need to make sustainability a winning issue in public discourse – especially in a time of multiple crises." Hoffmann emphasized the importance of social justice in this context. Gunda Röstel, the Commercial Managing Director of Stadtentwässerung Dresden AG, was elected deputy chair. Röstel noted that the Council for Sustainable Development can lend policymakers courage, make recommendations, and translate them into concrete action.
Speaking on the occasion of the council's inaugural session, Minister of State Sarah Ryglewski emphasized that she was looking forward to future cooperation with and input from the council, which serves as an independent, competent, and critical advisor to the Federal Government. "Not only do we need to significantly reduce global greenhouse gas emissions and shift energy production to renewables in the coming years, we must also maintain social cohesion and ensure that the benefits of this transition are shared by all – including future generations."
The German Council for Sustainable Development (RNE) is an advisory body with a mandate from the German government. German Chancellor Olaf Scholz has appointed 15 public figures to a three-year term of office, effective from 18 January 2023.