Overline:

Justice & Sustainability

Headline:

Exploring the Complexities of Justice in Sustainability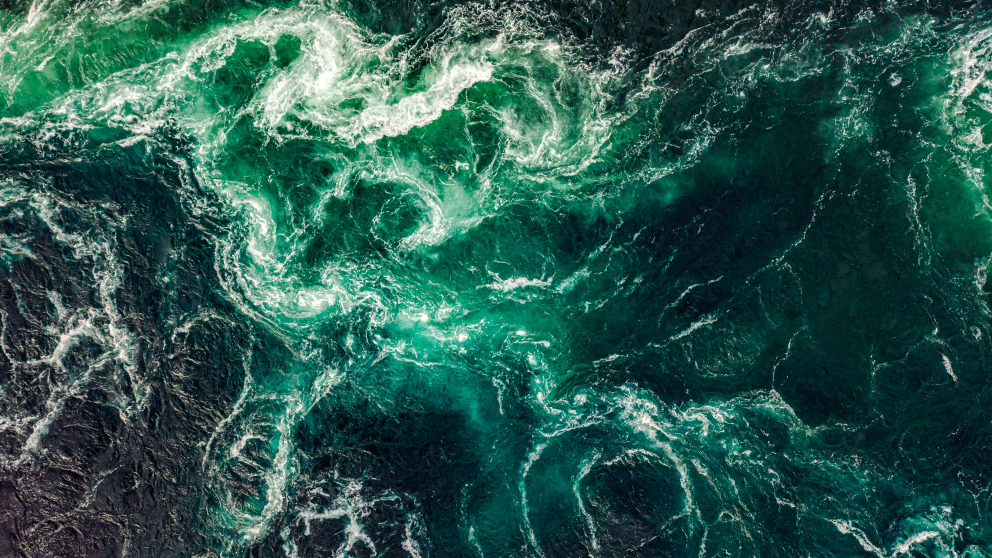 The team behind the IASS Focal Topic "Justice in Sustainability" is proud to release the short film "The complex dimensions of justice in sustainability", which explores justice issues in the context of climate crises and the decarbonisation of energy systems. It presents prominent voices in the field from scientists, activists and practitioners who have participated in events and lectures hosted as part of the IASS Focal Topic in 2022. The film offers an overview of key debates and narratives in the field and explores possible pathways towards a just transformation.
The transformation towards sustainability is increasingly accompanied by claims for justice and the critique of injustices. Justice claims are made regarding the distribution of costs and benefits of transformation, the distribution of burdens of climate and environmental damage, and associated responsibilities. Other justice claims focus on recognition: what sections of society are addressed, ignored or misrepresented? Another justice claim targets procedural dimensions: who has access to decision-making processes about sustainability transformations? We can see these justice claims evolving when countries of the global South demand reparations from richer countries for climate damages, or when the youth demands a seat at the table in decision-making processes, or when indigenous peoples question the dominant logic of growth and how best to tackle the climate crisis.
The short film "The complex dimensions of justice in sustainability" aims to shed light on why justice has become such a prominent issue in sustainability politics and how various complex justice considerations overlap in multiple ways. The film is based on the Justice and Sustainability Lecture Series, the Potsdam Summer School 2022, and discussions among the team organizing the IASS Focal Topic. The monthly public lecture series has been a flagship event of the IASS Focal Topic. It has featured a representative selection of leading and emerging scholars, practitioners and activists in the fields of justice and sustainability and has showcased their work on the different dimensions of justice in climate and sustainability politics.
The film shows that questions of justice issues are unavoidable if we are to pursue a rapid transformation towards a world without fossil fuels in response to the climate crisis. It also shows that the injustices we are dealing with today are the result of a history of colonialism and capitalist exploitation over the course of the last centuries. These are important considerations when thinking about sustainability, just transformations and transitions, and how to keep within the safe operating space of the Earth system. A main concern is that power, capital and knowledge are concentrated within a tiny, privileged minority of the world. This is also reflected in our solutions for sustainability transformation.
Scientist and activist Esteban Servat points out that the transformation towards renewable energy systems in the Global South will determine whether these countries are able to break out from the pattern of neoliberal dependent development, or whether this process will simply reproduce the injustices of the past. Tasneem Essop from the Climate Action Network argues that a scientific approach alone to address the climate crisis is not sufficient since science and knowledge are dominated by the global North. Climate change and inequality can and must be addressed together – including through civil disobedience and activist movements organized by civil society actors. Gina Cortés Valderrama from Women Engage for a Common Future explains that the climate crisis is not neutral. People's vulnerabilities vary and are differentially distributed according to gender, ethnicity, religion, class, age, and socio-economic conditions, among many other concerns. This is evidenced by gender-differentiated climate impacts. She argues for gender-just climate solutions that are fashioned on a bottom-up approach that is decentralized, safe, context-based, affordable, sustainable, replicable, promote equal access to benefits, do not burden women, entail multiple benefits, and centre local decision-making. For her part, Leah Temper from McGill University encourages us to take a radical approach to transformative research and proposes a resistance-centred environmental justice perspective on transformation that makes us rethink what transformation means. She argues that transformations must ultimately and ideally be bottom-up, citizen-led processes that are shaped through resistance and that require radical and systemic shifts.
The film has been produced by Johanna Ickert (LIBRA Film) and is available on the IASS YouTube channel. The Justice and Sustainability lecture will continue in 2023 and an updated schedule will be released soon in January 2023. Please get in touch with us at louis [dot] kotze [at] iass [dot] potsdam [dot] de if you have any queries, comments or possible contributions. If you would like to stay informed about our activities, you can subscribe to our newsletter or follow us on Twitter.
The complex dimensions of justice in sustainability