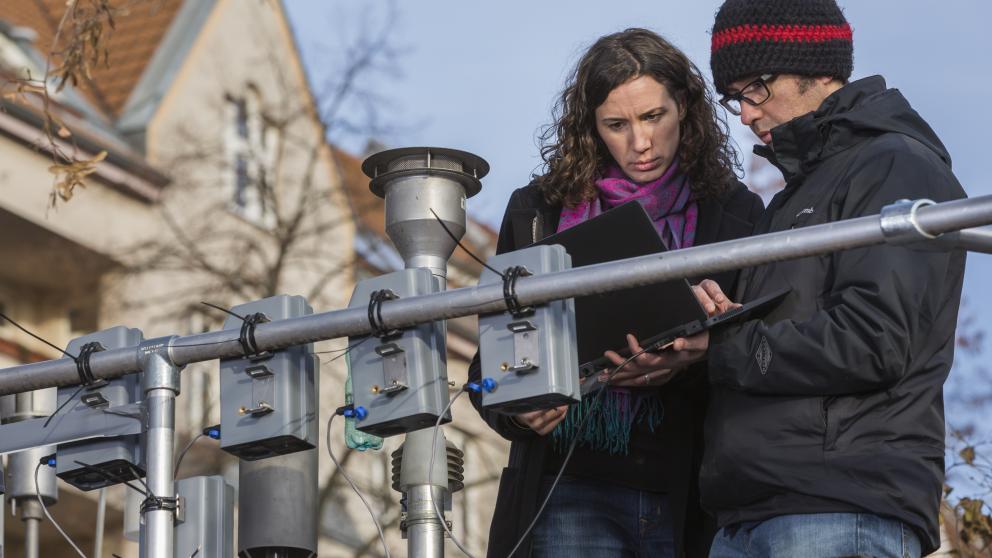 Headline: Three-Dimensional Observation of Atmospheric Processes in Cities
Duration:

to
Traffic, industry, heating - German cities are increasingly affected by air pollution. And that has far-reaching consequences for the local climate. Informative and reliable climate models are needed if we are to reduce air pollution and develop a more sustainable form of urban planning. The research programme "Urban Climate Under Change" of the Federal Ministry of Education and Research aims to develop and apply such urban climate models. As part of this programme, the project "Three-Dimensional Observation of Atmospheric Processes in Cities" focuses on collecting data on air pollution and climate-relevant parameters. Researchers from the IASS and partner institutes are also carrying out measurements in Berlin, Hamburg and Stuttgart.
Varying concentrations of pollutants in the air
Given the fact that concentrations of pollutants such as nitrogen oxides, ozone and particulates in the air vary significantly, researchers want to supplement the existing monitoring networks in these cities with measurements taken at closer spatial and temporal intervals. For this purpose they are using new smaller and more flexible sensors. An assessment of the measurement data should answer the following questions: How do air pollutant concentrations vary across a city? How respresentative are individual measurements? What are the implications of this for atmospheric modelling and for estimates of the impacts of air pollution on urban populations?
The potential of small sensors to measure pollution
The project aims to contribute to developing innovative urban climate models and to test - linked to the ClimPol Project - the potential of citizen science in the measurement of air pollutants with small sensors. The results will be disseminated in the form of scientific publications, conference contributions, and public discussions with relevant stakeholders.