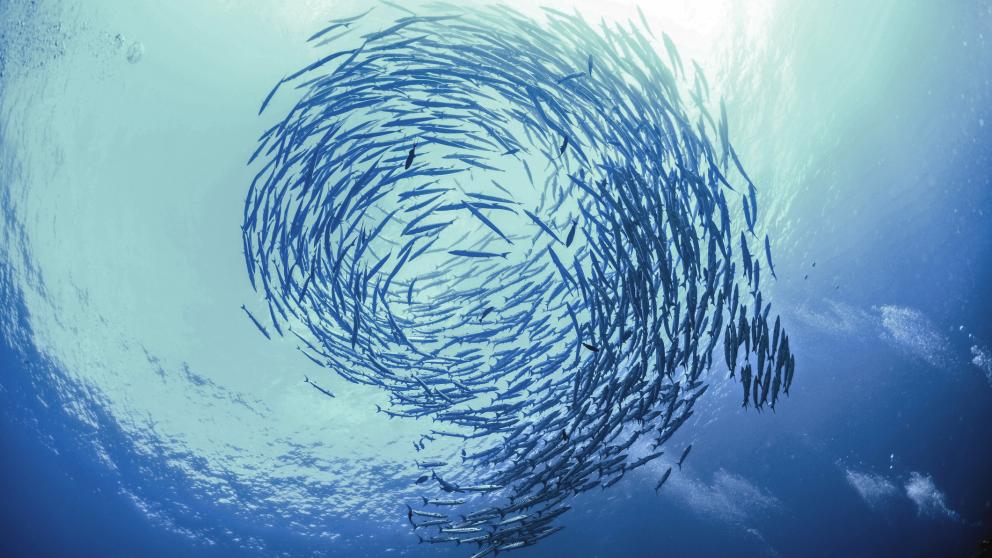 Headline: Strengthening Regional Ocean Governance for the High Seas (STRONG High Seas)
Duration:

to
The high seas span a vast area and make up nearly two-thirds of the world's oceans. These waters fall outside of national jurisdictions and existing governance frameworks are not adequate to ensuring their protection. What can be done to protect marine biodiversity and to foster the sustainable exploitation of marine resources in these areas? This challenge is the focus of the project STRONG High Seas - Strengthening Regional Ocean Governance for the High Seas. Focusing on the Southeast Atlantic and the Southeast Pacific regions, the project will promote and facilitate the development of integrated and cross-sectoral approaches to the conservation and sustainable use of marine biodiversity in areas beyond national jurisdiction (ABNJ).
Regional measures for the High Seas
The project is one of the third-party funded projects under the umbrella of the core-funded Ocean Governance project. Building on the interest of both regions and global political momentum, the researchers will identify best practices and provide support to regional institutions and national authorities in the implementation of existing instruments and the development of new ecosystem-based approaches for ocean governance in ABNJ. To this end, the project will advance technical and scientific cooperation, and propose ABNJ measures at the regional scale.
Exchange of best practices
The project will also initiate multi-stakeholder processes in both regions that reach across current sectoral divides. Experiences will be disseminated to other regions and stakeholders to facilitate mutual learning and identify common practices. In addition, this project will develop options for regional governance in a future international instrument under the United Nations Convention on the Law of the Sea (UNCLOS) and transfer lessons learned to the global level to support ocean governance at relevant scales. At the end of this project, national decision-makers in these regions will have the knowledge, capacities, and necessary tools to implement and strengthen ocean governance.
Financial support:
This project is part of the International Climate Initiative (IKI; www.international-climate-initiative.com/en/). The Federal Ministry for the Environment, Nature Conservation and Nuclear Safety (BMU) supports this initiative on the basis of a decision adopted by the German Bundestag.
Further information: https://www.prog-ocean.org/our-work/strong-high-seas/