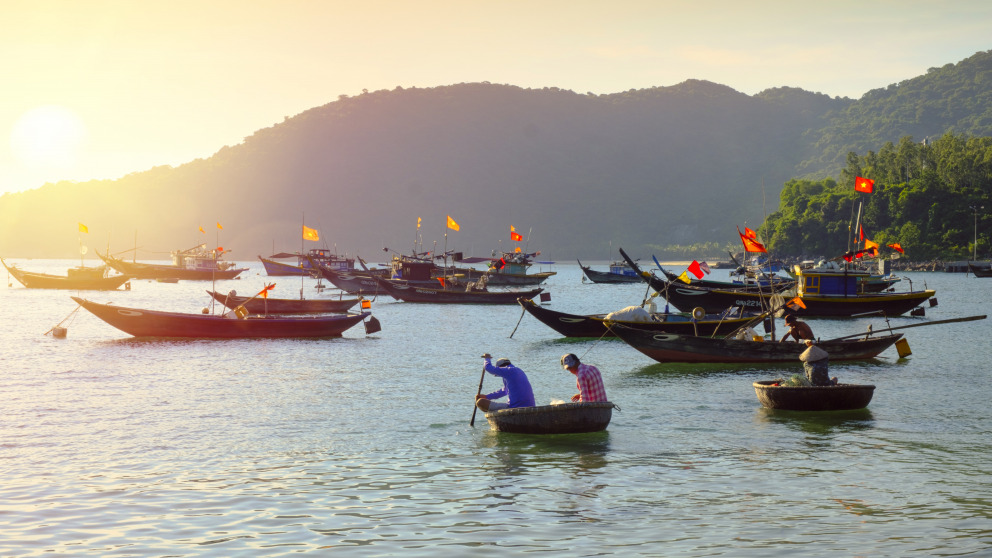 Headline: PROG Marine Regions Forum - International Forum to Strengthen Regional Ocean Governance
Duration:

to
Marine conservation and ocean governance face complex challenges that call for new approaches to strengthen regional cooperation and coordinate relevant programmes. As with climate change, the impacts of marine pollution and migrating fish stocks cannot be confined within territorial boundaries. In order to tackle these problems, we need to go beyond global agreements and advance coordinated regional solutions.
A new format to support exchange between marine regions
Marine ecosystems can be better protected through regional programmes such as networks of protected areas than through individual measures. In many cases regional actors are better placed to tackle challenges swiftly and effectively than larger, global institutions. Moreover, states are often prepared to take action beyond the scope of global obligations in the cause of protecting "their" regional seas, not least because regional cooperation frequently delivers efficiency gains, for example through the joint development and implementation of marine conservation instruments. At the same time, institutional fragmentation in the system of ocean governance hampers cooperation and coordination between states and organisations and across sectors.
The overarching goal of the project "Partnership for Regional Ocean Governance: International Forum to Strengthen Regional Ocean Governance" is to establish a forum for dialogue focussed on the development of effective cross-sectoral regional governance concepts for the protection and sustainable use of the ocean. Developed by the project partners, the Marine Regions Forum offers a new format for solution-oriented learning and exchange among different marine regions and serves as a participatory instrument at the interface of science and marine policy. The Marine Regions Forum also highlights examples of good practice in integrated marine governance at the regional level and develops new governance approaches to address critical challenges to ocean sustainability and strengthen regional cooperation.
2019 Marine Regions Forum developed regional approaches to marine conservation
The first Marine Regions Forum took place in autumn 2019 and gathered a host of international experts in Berlin. Over 200 experts from different marine regions and fields met from 30 September to 2 October 2019 to discuss key challenges for marine conservation and the sustainable use of marine resources and to develop recommendations for future ocean governance policies. The conference report and key messages are available from the conference website. The project, which was launched in November 2017, is funded by the German Federal Environment Agency (UBA) and implemented in close consultation with the Federal Ministry for the Environment, Nature Conservation and Nuclear Safety, the UBA, and the European Commission. In June 2017, former German Environment Minister Barbara Hendricks presented the initiative at the UN Ocean Conference in New York as one of Germany's voluntary commitments to achieving Sustainable Development Goals (SDG) 14.
The implementation of the Marine Regions Forum is also supported by the European Union, which, together with the German government, committed itself to the initiation and implementation of the forum at the Our Ocean Conference in Malta in autumn 2017.
Further information