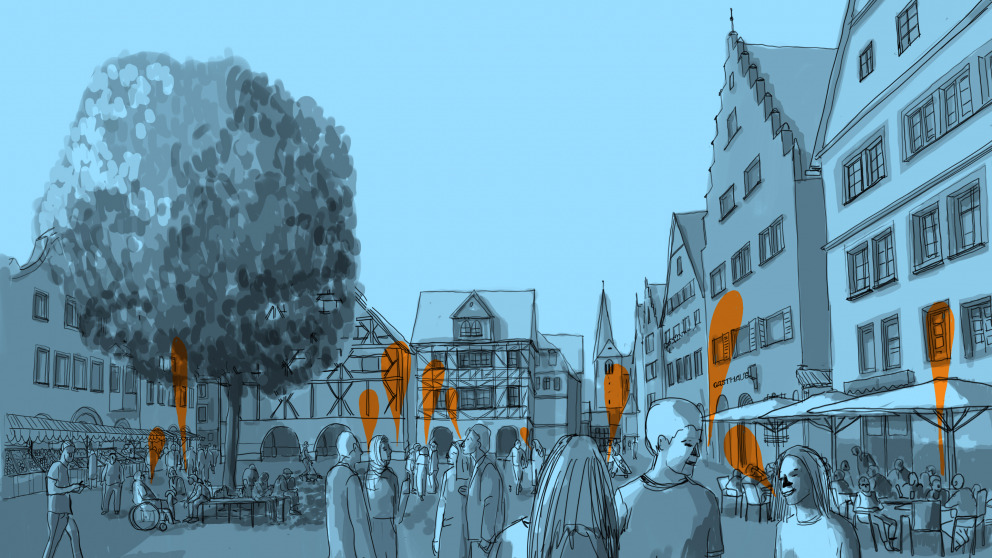 Headline: Losland
Duration:

to
In the "Losland" project, ten communities in Germany are receiving support in shaping a sustainable future for generations to come. The project team works with municipalities to develop participation processes that are inspired by citizens' assemblies, random selection, and other forms of citizen participation and tailored to the needs of each municipality. The processes that take place in the Losland municipalities allow citizens to contribute their perspectives, ideas and knowledge about their locality.
RIFS researchers are part of the core team of Losland. One of their roles is to advise the municipalities together with their Losland colleagues from the organisation Mehr Demokratie e.V. At the same time, the RIFS team is also responsible for the research portion of the project. Their activity here includes examining various aspects of the participation processes and conducting surveys among the participants as well as interviews with mayors and members of the public administration. At the close of the process, the results are evaluated and passed on as recommendations to federal and state policymakers.
Losland is a cooperation between RIFS and Mehr Demokratie e.V. and is supported by the Federal Agency for Civic Education (Bundeszentrale für politische Bildung/bpb).
Participating municipalities in Germany
Augustusburg, Coesfeld, Flecken Ottersberg, Gütersloh, Homberg (Efze), Leopoldsgrün, Lindau (Bodensee), Ludwigsfelde, Rietschen and Varel.
A prerequisite for participation in the Losland project is that a municipality has passed a council resolution to do so.