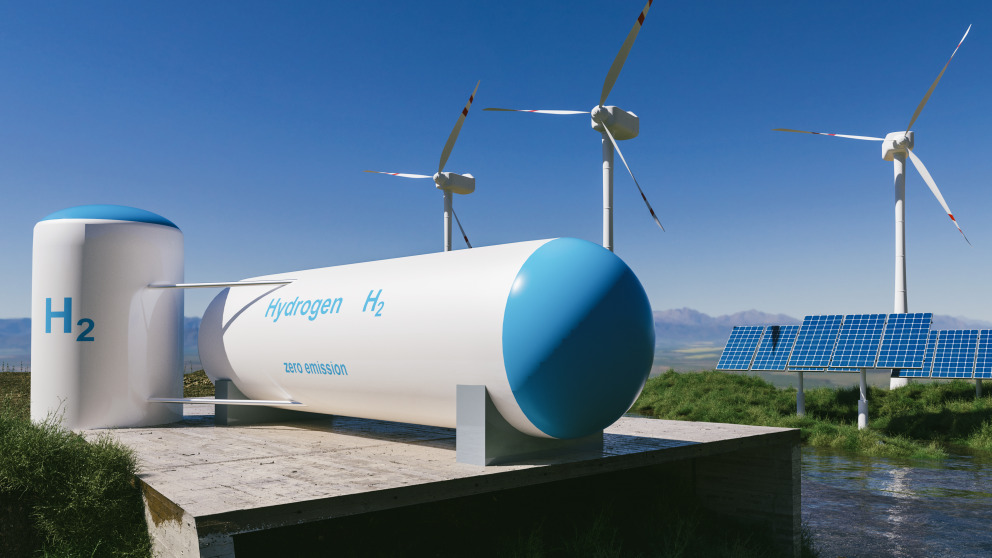 Headline: Geopolitics of the Energy Transformation: Implications of an International Hydrogen Economy (GET Hydrogen)
Duration:

to
In order to reach its goal of achieving climate neutrality by 2050, Germany and the EU must rapidly introduce hydrogen (H2) as an energy carrier along the entire value and production chain. The growth of this hydrogen economy will spur the development of new trade relations and place new demands on the global governance of the energy transition. Funded by the German Foreign Office, the research project "Geopolitics of the Energy Transformation: Implications of an International Hydrogen Economy" (GET Hydrogen) analyses the opportunities and challenges of these developments from a geopolitical perspective. The results of this research will support an international dialogue with stakeholders from politics, the business sector, and civil society.
Building the hydrogen economy that will underpin Europe's climate future requires the development of new trade relations and transport infrastructures as well as international processes for the development of standards and certifications for climate-neutral hydrogen. All this is taking place against the backdrop of growing geopolitical rivalries between China and the USA, within which European actors are increasingly compelled to position themselves. Moreover, the development of a hydrogen economy will be accompanied by a phase-out of oil and gas imports, with important geopolitical consequences. These must be analysed to better understand their dynamics and identify measures to avoid conflict and the destabilization of the international system.
Cooperation with other hydrogen frontrunners and the countries of sub-Saharan Africa
In cooperation with the German Institute for International and Security Affairs (SWP), the project team at the RIFS is identifying possible points of contact for the further development of foreign policy strategies and international governance structures in the context of German and European hydrogen strategies. The researchers are developing recommendations for the expansion of international partnerships and global governance mechanisms. Cooperation with the frontrunner countries of an emerging global hydrogen economy such as the USA and Japan as well as the countries of sub-Saharan Africa are a particular focus. The project results will be discussed within the framework of transdisciplinary dialogue processes with important stakeholders from the hydrogen economy and international think-tanks.