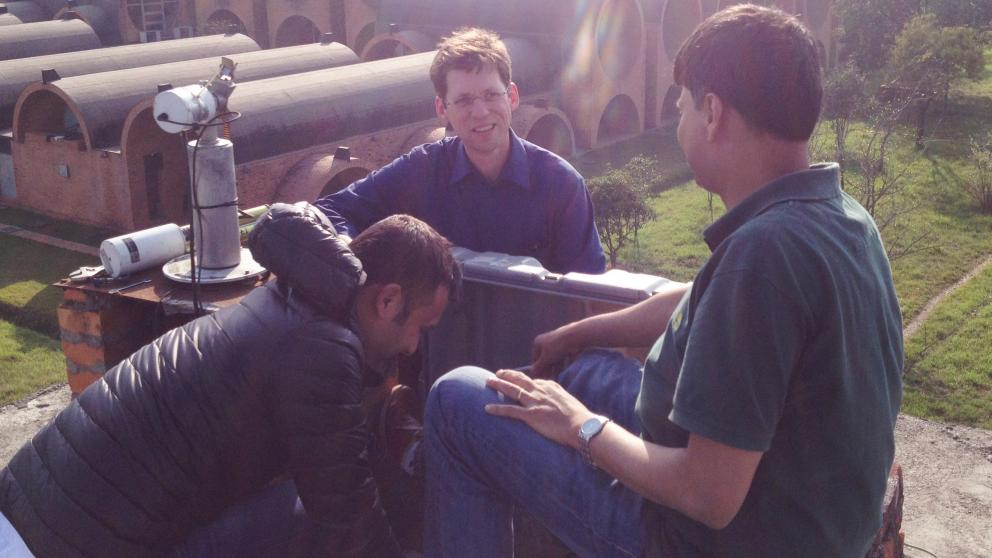 Headline: An Assessment of the Impact of Black Carbon on Air Quality and Climate in the Kathmandu Valley and Surrounding Area - A Model Study (BERLiKUM)
Duration:

to
Air pollution is one of the most pressing problems in Southern Asia. Particularly in the urban centres of the Kathmandu Valley, industrialisation, urbanisation and increasing levels of traffic are impinging on air quality. To date, little research has been conducted on the causes and impacts of poor air quality on the environment and human health in this region. The project "Assessing the Impact of Black Carbon on Air Quality and Climate in the Kathmandu Valley and Surrounding Area" seeks to close this gap. In a model study, researchers are assessing the impact of air pollutants on the regional climate.
Modelling regional air quality
With the help of a modern atmospheric chemistry model for weather research and forecasting (WRF/Chem), researchers are carrying out meteorological studies and evaluating observation data. At the same time, the exchange of pollutants between the Valley and the surrounding regions is being investigated. In this way, the project will contribute to a better understanding of the processes that influence air quality and the climate in this area.
Effective ways to improve air quality in the region
Beyond determining the causes of air pollution, the project also strives to improve air quality in the Kathmandu Valley. In consultation with local scientists and experts in various fields, our researchers will develop measures to reduce emissions and analyse them in emissions scenarios. This transdisciplinary dialogue will also ensure that the proposed measures take the political and social specifics of the region into account and thus have a realistic prospect of being implemented. The results of the project will be presented in workshops, scientific contributions and a report.