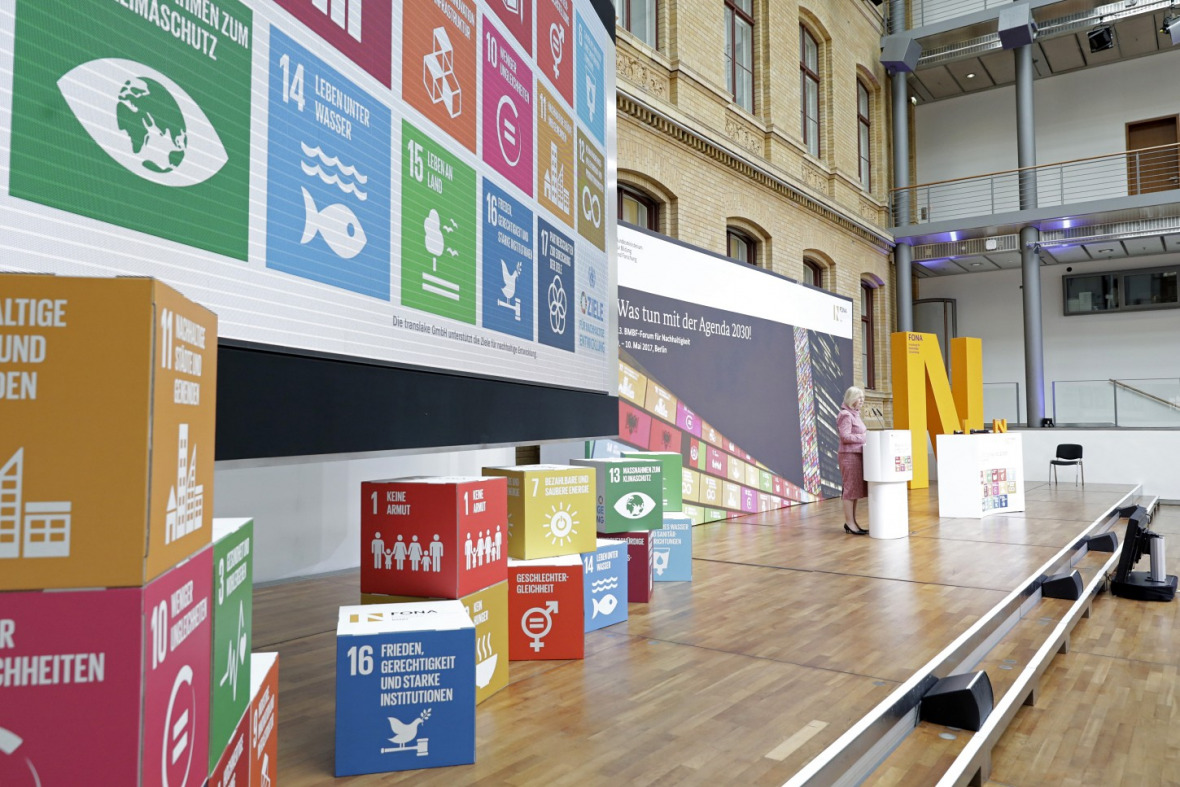 Headline: Science Platform Sustainability 2030
The Science Platform Sustainability 2030 wpn2030) connects the scientific and policymaking communities, facilitating exchange on sustainability policy and supplying scientific expertise to support the ongoing development of Germany's National Sustainable Development Strategy (DNS) - for example in relation to the strategy's areas of transformation. The platform operates independently and is systematically integrated into the political steering, dialogue and implementation processes for the 2030 Agenda for Sustainable Development. The platform is funded by the German Federal Ministry of Education and Research (BMBF). Its foundation and initial funding period (May 2017 to June 2021) were followed by a status assessment and a reflection and strategy process (July 2021 to February 2023).
In its current funding period, beginning in March 2023, the platform will continue to tackle the challenges of the transformation towards sustainability by harnessing the combined forces of the German scientific community and supporting the further development of the DNS through transformative research, facilitation, and advisory input. wpn2030 is coordinated by two networks: the German Committee for Sustainability Research in Future Earth (DKN Future Earth), the Sustainable Development Solutions Network Germany (SDSN Germany) and the Research Institute for Sustainability (RIFS), represented by their respective co-chairs Prof. Daniela Jacob (DKN), Prof. Christa Liedtke (SDSN Germany) and Prof. Mark Lawrence (RIFS).