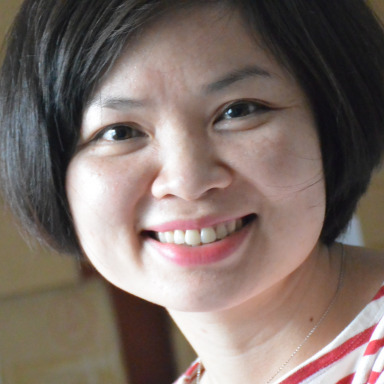 Minh Anh Nguyen
Fellow (Alumni)
Minh Anh Nguyen joined IASS since April, 2020 as a Fellow under the International Climate Protection Fellowship Program funded by Alexander von Humboldt Foundation. Her current research at IASS focuses on climate policy, specifically in assessing the transformational change impact of the climate mitigation actions in the scope of energy sector within the National Determined Contribution of Vietnam. Minh hold a MSc. on Climate Change with background in International Economics.
Before joining IASS, she worked at GIZ Vietnam where she involved in different climate mitigation projects such as "Support to Vietnam for the Implementation of the Paris Agreement", "Advancing Transport Climate Strategy in Vietnam" (TraCS) and "Creation of an overarching framework for NAMAs and MRV in Viet Nam". She was involved in the development process of the NDC, NAP as well as the Paris Agreement's implementation at her home country. Moreover, she was the focal point for the development of Low Carbon Bus NAMA- one of the first NAMA of Vietnam for transport sector submitted to NAMA Facility.
Before, she acted as Coordinator of NGO's Climate Change Working Group (CCWG) affiliated at CARE International. During this time, she was selected as one of the Vietnamese CSO's representatives to attend the COP21 in Paris where she brought the voices of people at most risk in Vietnam to this high level climate summit as well as cooperated closely with other CSOs in the region.