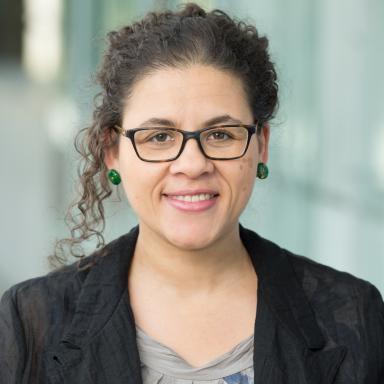 Dr. Maria Cecilia Oliveira
Research Group Leader
E-Mail

cecilia

[dot]

oliveira [at] rifs-potsdam

[dot]

de
RIFS Projects
zum Blog
Maria Cecilia Oliveira is head of the transdisciplinary research group "Democratic Governance and Ecopolitical Transformations" (EcoPol) at RIFS Potsdam. She is currently working with the EcoPol group on a transdisciplinary case study in the Amazon Basin. Within the Amazon Basin, research areas include rights of nature, environmental crises, indigenous activism, knowledge production, populism, and climate policy development in the context of the Paris Agreement. Oliveira previously led the Implementing the Paris Agreement (2017-2018) and Democratic re-configurations of sustainability transformations (2019-2020) groups. She is also co-president of the Amazon Section of the Latin American Studies Association.
Oliveira researches the relationship between democracy and ecopolitics. She focuses on topics such as climate change regimes, environmental justice, ecopolitical transterritoriality, and science and technology studies. Another area of interest is science communication, aiming to connect art and politics through dialogue forums, documentaries, podcasts, performances, and lectures.
Oliveira received her PhD in international relations from the Pontifical Catholic University in Sao Paulo, Brazil, in 2016. She wrote part of her dissertation as a Fulbright Scholar at the Columbia University's Earth Institute (2013-2014) in New York, on the topic of "Millennium Development Goals: secured life and planetary governmentality." Prior to that, she completed a Master's in International Relations at the Pontifical Catholic University in Sao Paulo and another Master's as an Alban Scholar at the University of Padua, Italy, in Critical Criminology and Social Prevention.