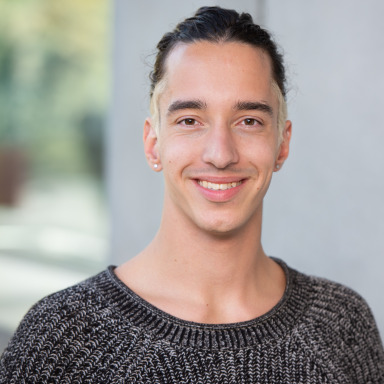 Jes Vesconte
Fellow (Alumni)
© IASS/Lotte Ostermann
Jes Vesconte (they/them) is a non-binary transdisciplinary artist, Fulbright Scholar, and IASS Fellow creating art on the political aesthetics of climate crisis solutions. At the intersection of art, power, and science, their work is jointly associated with the Institute for Advanced Sustainability Studies, the Potsdam Institute, and the Universität der Künste Berlin.
Vesconte holds a Bachelors of Fine Arts in Acting and minor in Social Science from CalArts in Los Angeles. They have also studied Political Science at Bard College in New York, worked in US electoral politics, and interned in the US Congress.
By collaborating with scientists, their work aims to incite critical understanding, insightful action, and international collaboration on ecological justice. Their practice spans installation art, dance, acting, parkour, writing, and activism. Using an intersectional feminist and queer practice, centered on decoloniality, anti-racism, socioeconomic justice, trans-futurism, and critical art praxes, their work explores art and aesthetics as forms of power. It seeks to enact effective decentralized climate solutions through artistic, social, and aesthetic means of direct action.