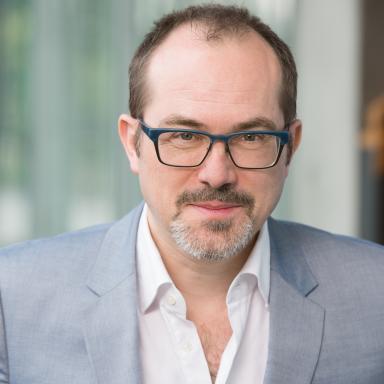 Franz Mauelshagen
Affiliate Scholar (Alumni)
In April 2018, Franz Mauelshagen joined the IASS as an Affiliate Scholar.
Until the end of March 2018, Franz Mauelshagen was a Senior Fellow at the Institute for Advanced Sustainability Studies (IASS). He was a member of the research cluster SIWA, Sustainable Interactions with the Atmosphere. His work focuses on the Anthropocene and looks at the implications that this idea has for our understanding of global (environmental) history and modernity, and ist place in the history of great transformations.
Dr. Mauelshagen earned an M.A. in philosophy, history and law from the Rheinische Friedrich-Wilhelms University in Bonn (Germany) and a Ph.D. in history from the University of Zurich (Switzerland).
Franz Mauelshagen held postdoctoral positions at the Universities of Bielefeld (2000-2003) and Zurich (2003-2008), and lectured at the Universities of Bielefeld, Zurich, Berne and St. Gallen. In 2008 he became a Research Fellow at the Kulturwissenschaftliches Institut (KWI) / Institute for Advanced Study in the Humanities, Essen (Germany), where he coordinated the "Climate & Culture" research program. From 2010 until 2014, he was a member of KWI's Board of Directors. In 2013, his dissertation has been awarded a translation grant by the Börsenverein des Deutschen Buchhandels, the German Foreign Office, the Fritz Thyssen Foundation, and VG Wort within the framework of their program "Geisteswissenschaften International - Preis zur Förderung der Übersetzung geisteswissenschaftlicher Literatur." He was also awarded a six-month fellowship at the Rachel Carson Center for Environment and Society in Munich which he spent there in 2014/15.