Headline:

What Expertise is Needed to Design Collaboration?
The complex challenges of our time increasingly require scientists to step outside their conventional roles. A team of researchers from the Institute for Advanced Sustainability Studies (IASS) has examined innovative approaches to policy advice that support actors from politics and government in the development of collaborative processes to address socio-ecological issues. Their paper identifies the knowledge, skills and practices required to design collaborations.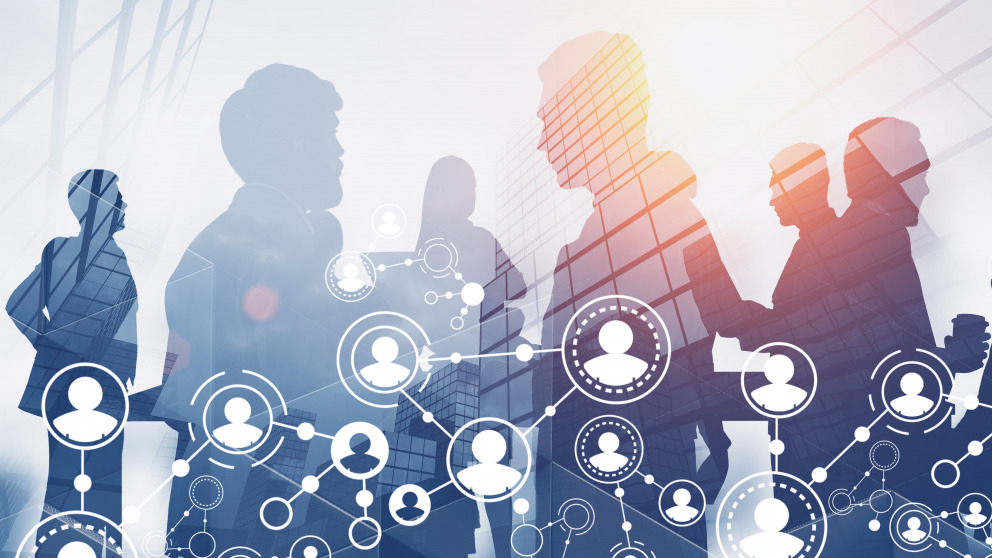 The paper examines various advisory activities undertaken by the research group "Co-Creation and Contemporary Policy Advice" at the IASS, which applies collaborative approaches at the interface of science, policymaking, and civil society. For example, the team has supported local government bodies in one of Berlin's boroughs in developing mobility strategies for public spaces during the Covid-19 pandemic. In another instance, researchers provided support to another borough around the design and staging of citizens' assemblies to guide future urban development.
Published in the Springer-Nature Group's journal "Humanities and Social Sciences Communications", the new paper suggests that several factors foster what the authors refer to as process expertise: some of these enabling conditions are inherent to the research context, however, other skills and experience are also required that are not often taught or facilitated at universities.
The right advisory setting: Working on the relationship and process levels
Researchers need experiential knowledge beyond the scope of their disciplinary expertise to develop a collaborative policy advisory setting that is suitable for all stakeholders. According to the authors, building and maintaining relationships is crucial to achieving this. Experience in facilitation also helps researchers to mediate between actors and structure the process of knowledge co-production at the same time. These skills enable researchers to create a setting in which representatives from politics, government, civil society, and science can work together to tackle a specific issue.
Work at the processual level takes place parallel to this effort. These activities aim to put together a "process design" in cooperation with the other actors that will function as a roadmap for collaboration: Who is involved and how? To what end? At the processual level collaboration shows its productive side and generates tangible results. This leads the authors to conclude that ongoing work at the interface of the relational and processual levels helps to maintain momentum in collaborative partnerships.
Applied at the "backstage" of collaborative arrangements, process expertise helps to establish a new context that is located neither in academia nor policymaking and is described by the authors as an "in-between space". In this newly created, non-institutionalized space, participants are invited to step out of their conventional roles. The fluidity of the actors' roles is one of the greatest strengths of these spaces as it enables the emergence of new communicative dynamics that facilitate the cooperative development of solutions. At the same time, however, these advisory spaces are also temporary, fragile, and impermanent, the authors explain. "In the worst case, a single change in personnel or the withdrawal of policymakers can jeopardize entire collaborative and research efforts," says lead author Molinengo.
Collaborative work at the IASS
The authors were able to identify two conditions that enable researchers to deal with the fragility of these advisory spaces and to understand and exercise process expertise and professional know-how as an integral part of their research mandate. One of these was the collective practice of process expertise in the research team's weekly meetings, where team members could share their experiences around ongoing advisory activities with their colleagues (peer-to-peer consultation). "These meetings generate a critical distance from the pressing demands of the advisory setting while promoting a balance between societal and research outcomes," Molinengo and her colleagues explain.
A second factor is to be found at the research institutional level. The transformative research approach pursued at the IASS grants a mandate for research teams to experiment with novel research practices and builds awareness of the soft skills necessary for this work. This means, for example, that researchers are likely to have experience in collaborative leadership, facilitation, and agile management - all of which are relevant to collaborative research projects.
The researchers do not want their results to be understood as a prescription for successful transformative processes, but as an invitation to further dialogue within interested communities of transformative scholarship. This conversation, the authors argue, is important not only for the refinement of process expertise as a concept, but primarily in terms of providing support and orientation for researchers facing the challenges of collaboration on a daily basis.
Publication:
Giulia Molinengo, Dorota Stasiak and Rebecca Freeth: Process expertise in policy advice: Designing collaboration in collaboration, Humanities and Social Sciences Communications volume 8, Article number: 310. DOI: https://doi.org/10.1057/s41599-021-00990-9
Tags: