Headline:

Covid-19 Crisis: Renewables Can Help to Unburden Health Care Systems and Restart Economies
Economies around the world have been severely affected by the Covid-19 pandemic. Substantial political efforts will be needed to stabilize employment markets and relieve pressure on health systems. Renewable energy generation can provide important stimuli for efforts to achieve these goals. A team of researchers with the COBENEFITS project at the IASS has analysed the potential benefits of decarbonizing the energy sector.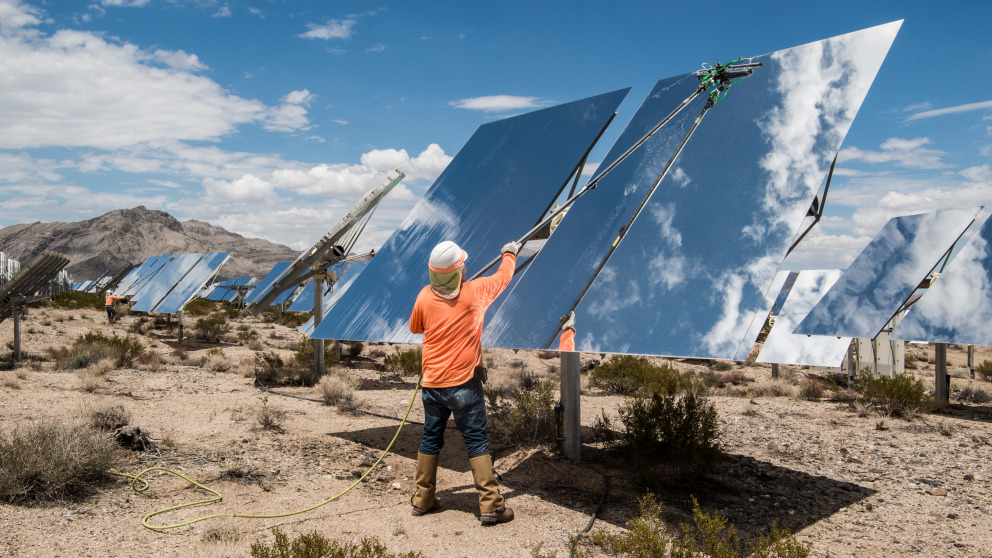 The Covid-19 pandemic is affecting millions of families and workers as well as businesses, economies and national health systems. Measures to help cushion the effects of this crisis should be a top priority for policy-makers, and renewable energies have a key role to play here by creating employment opportunities, relieving the burden on health systems by reducing costs in the health sector, and reducing the incidence of respiratory illnesses caused by air pollution.
The Paris Climate Agreement and the United Nations 2030 Agenda for Sustainable Development offer important, internationally agreed frameworks for a green recovery aimed at ensuring economic recovery in the shorter term, and building resilient economies and health systems in the long run. Such an approach would tap into the mutually reinforcing strengths of measures intended to foster economic recovery in the wake of the Covid-19 pandemic and mitigate the future impacts of the climate crisis.
How renewables can unburden the health care system in South Africa
A factsheet published by the COBENEFITS project at the IASS highlights the potential of renewables. For example: By expanding its renewable energy sector, South Africa could reduce health costs related to air pollution from coal fired power plants from USD 2.3 billion today to around USD 270 – 980 million by 2030. An expansion of the country's renewable energy sector would also improve air quality and thereby reduce the number of premature deaths resulting from respiratory illnesses attributed to air pollution. In addition, investments in solar energy could deliver savings to South African households of up to to USD 700 million annually.
Renewables create more jobs than fossil fuels
According to the COBENEFITS team, the widespread adoption of renewable energy systems in Mexico could generate an estimated 1.8 million employment years by 2030. Renewable energy and gains in energy efficiency would also help small businesses and households to save money, enabling them to better cope with future financial crises. The researchers estimate that public hospitals and schools in Mexico could make annual savings of to USD 115 million and USD 105 million respectively as a result of such measures.
"Renewable energy can help to increase resilience to future crises", the authors conclude. Air pollution is a risk factor for many illnesses. Respiratory diseases such as asthma are suspected of increasing the risk of patients experiencing more severe symptoms if they become ill with Covid-19 or similar illnesses. Decarbonizing the energy sector could significantly reduce air pollution. In the case of Turkey, this could reduce the number of children under the age of 14 suffering from asthma by almost one million cases by 2028.
This latest factsheet by the COBENEFITS project highlights the potentials of renewables in Turkey, South Africa, Vietnam, India and Mexico. The figures presented here are drawn from studies conducted in 2019 and 2020 and reveal the co-benefits that policymakers could achieve for their countries through to 2030 by taking the necessary decisions to "build back better".
Download the factsheet: "Reviving national Economies and Health Systems following the Covid-19 Pandemic".
Tags: