Headline:

Renewable Energy in Africa: China is Indispensable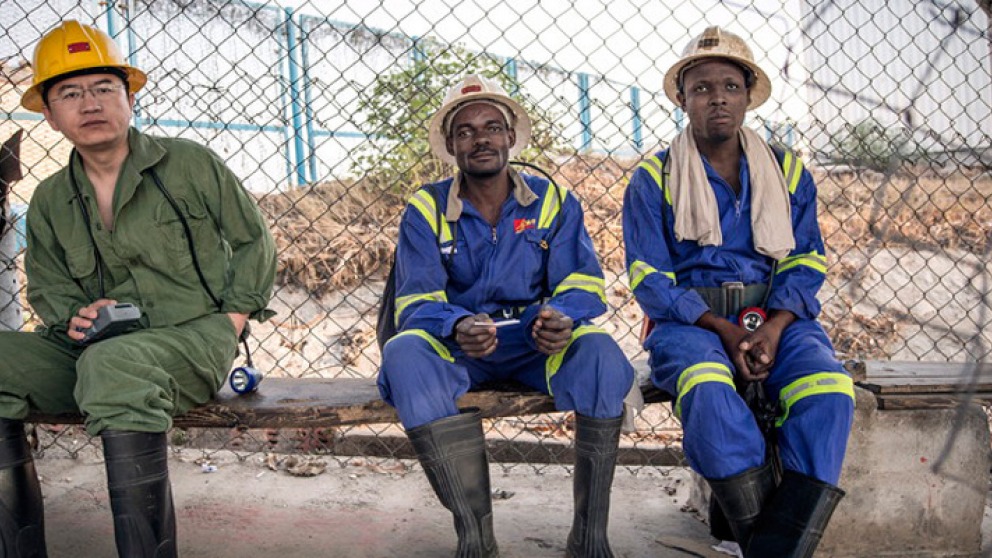 Without China, little can change in Africa. This is why Germany should work closely with Beijing on the issue of investments in climate-friendly infrastructure in Africa.
Following the USA's announcement of its withdrawal from the Paris climate agreement, the international community is facing the first serious crisis of global climate policy since the breakthrough in 2015. Initially, this may not have much impact on reducing emissions in the USA itself. The ambitious goals of some big federal states like California and New York and the rapid market-driven development of renewable energy may compensate for the collapse of national climate policy. But at the international level it will leave a big gap in the promotion and funding of climate-friendly development strategies for emerging and developing countries. After all, these countries only declared their willingness to sign the Paris Agreement under the precondition of financial support by industrialized nations.
China has already recognised this crisis as an opportunity to expand its leading international position in the field of climate policy. The Chinese already set up a fund at the end of 2016 to finance measures for climate protection in developing countries. Almost three billion US dollars are to be channelled into ten pilot low-carbon demonstration zonesas well as into a hundred adaptation projects and a hundred training initiatives. Naturally there is a solid industrial policy motive behind this. In 2011 the Chinese government had already declared new environmental and energy technologies to be strategic emerging industries. The goal is for China to achieve a leading position globally in these future markets.
Opportunities for cooperation with China
This makes China one of the most important competitors of German and European firms – but not only that. It also provides opportunities for Germany to engage more intensively in cooperation with China in the area of international sponsorship of renewable energies and climate-friendly development strategies. The opening of the German-Chinese centre for sustainable development in the spring of 2017 is a step in the right direction. The centre is intended to start by focusing on joint projects on the African continent. The proposal for a partnership with Africa in the context of the G20 offers an important opportunity to expand and enhance this cooperation.
Cooperation with Chinese partnersalso bears a number of risks, however. Chinese enterprises in Africa are the subject of various criticisms and accusations. They are reproached for flouting environmental standards and using draconian methods to deal with workers. Some projects are carried out mainly with Chinese labour and barely have an impact on the local economy and the creation of jobs for the local population. Moreover, some sections of public opinion in Africa are accusing China of pursuing an irresponsible debt policy. The Namibian daily newspaper, The Villager, recently ran a front-page headline "Feeding Namibia to the Chinese", accompanied by an image of a dragon devouring the Namibian flag. The article pointed to the lack of transparency in awarding contracts for projects to Chinese firms. In some cases there is also the suspicion that excessive sums are charged for project costs, forcing up the national debt.
China's positive image in Africa
But there are also alternative opinions. Afrobarometer, an annual representative opinion poll in 37 African countries, recorded that 63 per cent of the respondents had a positive attitude towards China's growing role in Africa. In some countries the population even places China ahead of the USA, which is usually seen as the most important model in Africa. This is based particularly on China's support for infrastructural development. The Financial Times' Africa Investment Report 2016 shows that – contrary to the view of some critics – direct investments by the Chinese are responsible for creating particularly large numbers of jobs.
Meanwhile, Chinese firms have taken on an exceptional role in the electricity sector, which is critical for climate change. A study by the International Energy Agency shows that since 2010 Chinese firms have realised around a third of the investment projects in this sector, in most cases with the help of financing from Chinese development banks. The result is that China has become indispensable for the construction of the energy infrastructure in Africa. Around one-half of these investments went into capacity for generating renewable electricity, mainly in the area of hydropower. Coal- and gas-fired plants comprise around 40 per cent of the investments.
Investments in fossil fuel plants should be reduced
One of the most important topics in the dialogue with China and other G20 countries should be a rapid reduction, leading to a complete termination of investments in fossil fuel plants in the next 5 to 10 years.
An important related question is the topic of green financing initiated by China during its G20 presidency in 2016. In this context the development and use of sustainability standards could provide a significant boost for the funding of green infrastructure projects in Africa and other developing countries. The goal, however, should be for all publicly funded projects to meet these standards.
Finally, closer cooperation between China and European donor countries could facilitate a common approach  in setting priorities with  African partners. For this to happen, it would be important for China and the European donor countries to ensure that their collaboration is in line with the Paris Agreement, the UN Sustainable Development Goals as well as important African initiatives such as the Programme for Infrastructure Development in Africa. In all this, one thing is certain: the international targets for climate and sustainable development agreed in 2015 cannot be achieved in Africa without the targeted support of Europe and China.
Header image: Sven Torfinn/laif
This article was first published on 5 July 2017 in Tagesspiegel Background Energie & Klima.
Tags: