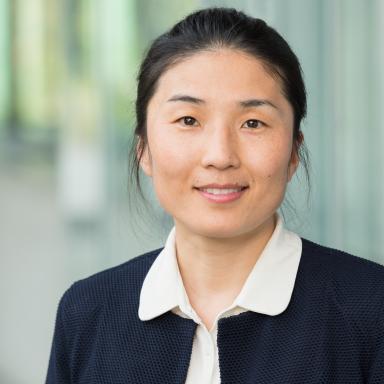 Dr. Zhang Yuehong
Fellow (Alumni)
Zhang Yuehong received her PhD in environmental risk management from the Chinese Academy of Sciences (CAS) in 2008 and completed her MPhil in environmental evolution in 2004. In both cases her research focused on climate change risk governance, paleoclimatology, and decision-making under uncertainty.
She is currently an associate professor in the Bureau of Development Planning at the Chinese Academy of Sciences. Her work revolves around science and technology planning, strategy, and management. She has contributed to some important reports of the Chinese Academy of Sciences such as Science &Technology in China: A Roadmap to 2050; Vision 2020:The Emerging Trends in Science & Technology; Strategic Option of China: The Development and Operation Scheme of the Science Think Tank of the CAS; and the 13th Five-Year Plan (2016-2020) for the CAS.
She came to the IASS for one year as a visiting fellow in December 2016 and is focusing mainly on the integrated research of a Science &Technology think tank and risk governance.