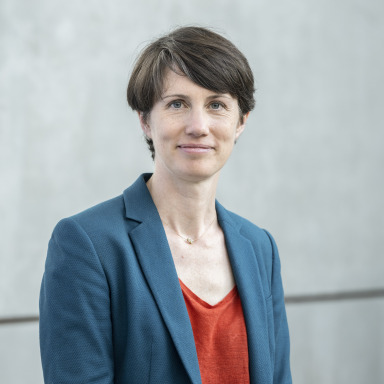 M. A. Anne-Gaelle Javelle
Scientific Head of the Coordination Office
© IASS/Marco Urban
E-Mail

anne-gaelle

[dot]

javelle [at] rifs-potsdam

[dot]

de
RIFS Projects
Anne-Gaelle Javelle is the manager of the office of the Franco-German Forum for the Future at RIFS. She studies the changes brought by the digital revolutions to our political culture and works to adapt public institutions to this new reality.
She served until 2017 as a cabinet member and advisor to French Minister Marisol Touraine on digital transformations in the health sector. Before then, she was a project director within a government unit devoted to the modernization of public action through digitization and open data. Between 2009 and 2012, she worked for the World Resources Institute, a Washington-based environmental think-tank, where she conducted research and field projects to improve forest management and support environmental law reforms in Central Africa. She also served six years as a change management consultant, supporting the restructuring of public spending systems following the introduction of new digital tools.
She holds a Master's of Public Policy from Sciences Po Paris and a Master's of Public Administration from the Harvard Kennedy School of Government.