Headline:

IASS Fellow Programme 2020: Call for Applications
Each year, about 35 fellows come to the IASS to work together with the institute's researchers on sustainability topics. IASS Fellows have the opportunity to develop novel ideas in a transdisciplinary research environment. If you are interested in applying for the 2020 intake of fellows, please do so by 14 July 2019.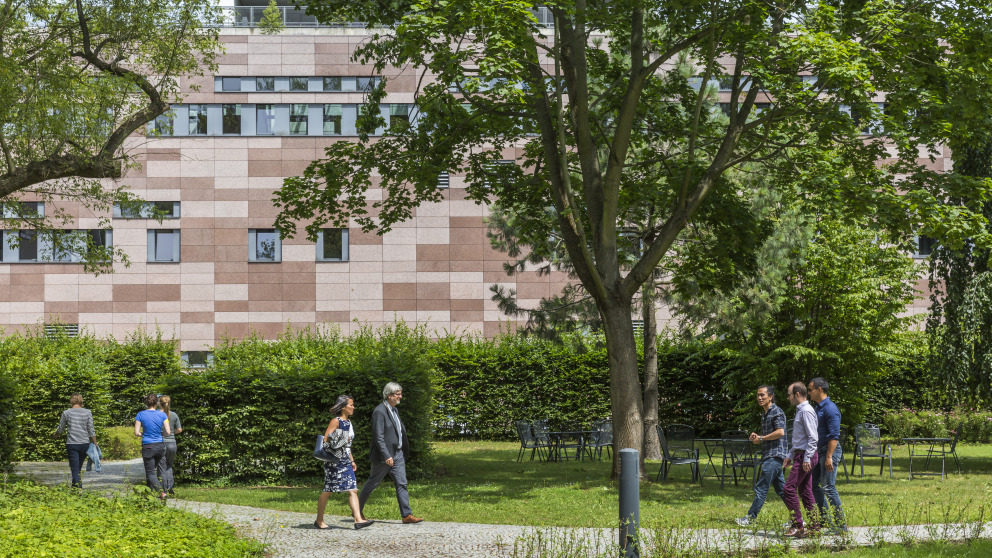 The IASS Fellow Programme is inspired by the Potsdam Memorandum's call to gather all sources of ingenuity and inspiration from academia, politics, business and civil society to address the sustainability challenges of our time. A key resource for the institute, the fellows support our research, improve our transdisciplinary methodology, and, together with our researchers, reach out to political, economic and civil society actors. More than 230 fellows from over 40 countries have worked at the IASS since 2010. You can find a list of current and former fellows here.
For the intake year 2020, the IASS is looking explicitly for individuals from academia, public administration, civil society, and culture, who can contribute to the institute's six research areas:
• Democratic Transformations
• Energy Systems and Societal Change
• Forums: Science, Policy, Society
• Governance for Environment and Society
• Systemic Interdependencies: Technology, Nature, Society
• Perceptions, Values, Orientations
Applications should be geared to one of these six areas.
The Fellowship Programme is aimed at highly qualified individuals from all areas of society who are willing to share their expertise and provide inspiration and creative input during their stay at the IASS. In return, the institute offers fellows the opportunity to develop their ideas in an international community of eminent researchers within the institute and in the wider Potsdam-Berlin area.
All applications will be reviewed by the Board of Directors and external reviewers before the final selection is presented to the IASS Advisory Board. The deadline for submitting applications is 14 July 2019.
The application form and further information can be found here.